Martin, Dollie
Express Staffing Services
Scammer!
Since: Thursday, November 3, 2011
Email Address: dollie.martin059
yahoo.com
Post Title: Your Application
Location: albany
States affected: NY - new york
Notes:
I applied for a job on craigslist in Clifton Park, NY and I received this email.

Hello Michele,

Thank you for expressing your interest in the available position posted on craigslist.

Our company is a staffing service provider, employers use our service to screen applicants and select the applicant we think is best suited for the position. This is a full time position requiring 40 hours per week with optional benefits package or pay raise after 90 days. You may not be familiar with all the requirements for this position, the first week is paid on the job training in which you may learn new skills or refresh skills you already have.

The position you've applied for is as follows:
Front Desk Receptionist

As of right now, this employer needs someone to fill this position immediately - we would like you to come in to complete the hiring process as soon as possible. When can you come in? Our offices are open from 7AM to 6PM, Monday through Friday. My name is Dollie and I'll be the one interviewing you for the position. The interview is more of a requirement than anything else, I don't see any reason why you wouldn't be hired for the position and I would like to interview you as soon as possible. This position is scheduled to start next week.

For the first 90 days you will be considered a temporary employee and paid by our company. After 90 days you will become a permanent employee and paid directly by your employer using their payroll system. Our company has thousands of temporary employees nationwide so our payroll system is complex yet efficient. We suggest you register for a reloadable debit card using the link below. This card will arrive in the mail before you receive your first payroll period. Our payroll system deposits the earnings of the previous week for each temporary employee on to their reloadable card every Friday.

As of 6 months ago direct deposit or payroll checks are integrated in to our standard payroll process but you will receive a paystub every week. In the last few years we had too many employees complain about not having a bank account or having issues cashing their checks, so we decided to make a change and we've had a lot less problems with payroll in the last 6 months.

Our company is not affiliated with the company that provides this reloadable card, it can be used just like a regular debit card that you can fund at your convenience online or over the phone. You can withdraw your money at any ATM without fees or pay bills online, it's basically as good as cash. Think of it almost like a debit card that can't overdraft like a bank account and charge you ridiculous fees.

The link provided is unique to you. Your phone number and social security number are required, this part of our hiring process and works as our citizenship verification to alert us if you're not eligible to work in the United States. I will be calling you soon to schedule a time for you to come in to our office, please complete your debit card registration as soon as possible. You'll need to bring your photo ID and your social security number to the interview so you can complete employment application and hiring packet.

Here is the link you will need to use for registration: Card Registration

It's recommended that you fund the card with at least $25 after registration to make sure it's active. This is not required but it will give you a opportunity to figure out how it works and make sure your pin is set correctly, so you can withdraw your funds next week.

Talk to you soon and have a great Wednesday!

$fname $lname
Sr. Staffing Coordinator
Express Staffing Services
Report to the FTC at https://www.ftccomplaintassistant.gov/
No comments have been added yet. Be the first!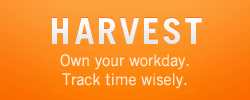 Like Us on Facebook
Login to Your Account
Who's Online
64 guests and 1 member online.
You are an unregistered user or have not logged in. You can register here.