Collins, Brenda
Scammer!
Since: Thursday, November 17, 2011
Email Address: laruemcilhinney
yahoo.com
Post Title: Office Administrator
Location: daytona beach
States affected: FL - florida
Notes:
Got this email in response to an Office Administrator posting on Craigslist Daytona Beach:

Hello,
Thank you for taking an interest and for letting us know of your interest and contacting us about the job opening.
As the HR Manager I am pleased to learn you are serious about the opening.

You certainly seem qualified for our job opening and more so than the other nine individuals we received applications from, so we are pleased about you letting us know you're interested and emailing us.

We would prefer to set up a time to talk to you further, maybe next Friday.

We are pleased to let you know we offer desirable benefits to all our full time employees, part time employees have limited benefits as they receive health care only.

Benefits include:
Medical and dental, eye care, life/disability insurance, tuition plans after 6 months, sick/vacation time and 401k.

The job opening will require you to work in a position that provides you access to company cash as well as customers' credit card info and company goods and supplies so it's our policy that we do a financial and criminal background check on all employees to verify applicant registration info.
Anything more than a speeding ticket, such as a misdemeanor or felony will disqualify you from employment.

It's our corporate policy that we do a financial verification check on all employees to verify applicant registration information and citizenship to ensure that we don't hire any illegal aliens.

Additionally please let us know:
-Whether you prefer a morning interview 8-12 or an evening interview 1-5
-2 personal references should we feel the need to contact them
-3 business references as well
-Working phone number to contact you and confirm your interview date
We ask that you make sure your information is accurate in your response to us

I will give you a tour of our facilities, discuss pay structure and go over job duties.

However, before I can schedule a formal meeting, we require that you obtain a recent credit score.
We enforce this because our company had a few bad incidents with prior employees taking advantage of access to company assets.

You can acquire that here
http://www.getcreditscoresonline.com/?7oov0c=rwl22y

PLEASE DO NOT E-mail us your report. Instead print it out and bring a copy to the interview as we will need to have it on file.
Since this is just a pre-screen formality your actual score will not affect your chances of being hired.

If you do not wish to send in a recent credit check, unfortunately we will need to speak with our second choice.

We are looking to fill this position immediately so do not hesitate.

Reply with the "task completed" and an availability time to set up an interview.

Have a great Wednesday
Report to the FTC at https://www.ftccomplaintassistant.gov/
Comments
Error! The action you wanted to perform was not successful for some reason, maybe because of a problem with what you input. Please check and try again.
kab2rb
Dec 02, 2011
I received


I received this email. Now need to spam on craigslist.

jacksjae
Jul 15, 2012
i just got this yesterday!


I got the same e-mail yesterday, just one or two different things. I couldn't figure out what place it was tho so I googled her name and found this. Thank you soooo much for posting this!! but the e-mail that was sent to me was altayaun@yahoo.com not the one you have posted up there. Also I'm in Syracuse NY. so its not just Florida this person goes after.

mamanryry
Aug 02, 2012
Just got this today


I received the same email almost word for word. It is unfortunate because I have been looking for a job in another city and thought maybe this was my break. Unfortunately it was not! I am in Gallup, New Mexico. So apparently its affecting everyone. My question is what is her point? I am not sure what she is getting from this.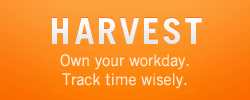 Like Us on Facebook
Login to Your Account
Who's Online
84 guests and 0 registered users online.
You are an unregistered user or have not logged in. You can register here.