Herbera, Anna
Scammer!
Since: Thursday, December 8, 2011
Email Address: anna.herbera
gmail.com
Phone number: stacy@eazymail.org
Post Title: Free Mirrors
Location: hartford
States affected: CT - connecticut
Notes:
I responded to an add on Craigslist Hartford giving away free mirrors. I rec'd an email back asking to add my phone number into a website "http:/clwatch.info/" in order to get a call back. This obviously seemed like a scam. I googled the above link and found that 'Anna Herbera' has done the same thing in mulitiple locations around the US, all have been the same and scams. As a side note, I have found that about 99% of craigslist scammers come from a 'gmail.com' email...
Report to the FTC at https://www.ftccomplaintassistant.gov/
No comments have been added yet. Be the first!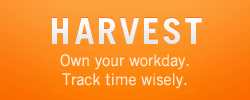 Like Us on Facebook
Login to Your Account
Who's Online
119 guests and 1 member online.
You are an unregistered user or have not logged in. You can register here.