Williams, James
Scammer!
Since: Thursday, December 8, 2011
Email Address: james.williams
gmail.com
Location: hartford
States affected: CT - connecticut
Notes:
I've had a few items posted for sale on Craigslist. i rec'd several responses from 'James Willimas' with a long, drawn out explanation as to why he can't call me or pick up the item. he wrote that he travels all over and i needed to give my personal information with a credit card # so that he can wire me money and I could send him my item (doesn't even make sense...I know...). he would also send me extra money for the hassle. How damn sweet of him! SCAMMER!
Report to the FTC at https://www.ftccomplaintassistant.gov/
No comments have been added yet. Be the first!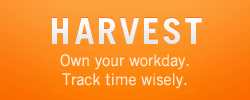 Like Us on Facebook
Login to Your Account
Who's Online
51 guests and 0 registered users online.
You are an unregistered user or have not logged in. You can register here.