O'Connor, Alex
Malcolm S. Gerald & Associates, Inc
Scammer!
Since: Tuesday, December 20, 2011
Phone number: 312-922-6500
Post Title: Debt Collector
Location: chicago
States affected: IL - illinois IN - indiana
Notes:
This number called me after I applied for numerous jobs via Craigslist.com.
Rather than having ANYTHING to do with a job position, they steal your phone # and harass you in order to collect money.
I am not in debt, I have never been and I do not know these people.
In fact, when they leave a message they always ask for someone (who is not you) by name. I have no idea why they leave me voicemails looking for some Indian lady, but I AM NOT HER.

They referred to themself as "Alex O'Connor" and asked that I call back 1-800-265-3796 with a confirmation # and case #. (((DO NOT CALL THE #!!!)))

IF THEY WERE LEGIT, THEY WOULD NEVER LEAVE THAT MUCH PRIVATE INFORMATION ON A VOICEMAIL.

Beware!
Report to the FTC at https://www.ftccomplaintassistant.gov/
No comments have been added yet. Be the first!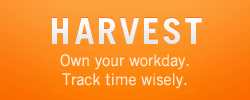 Like Us on Facebook
Login to Your Account
Who's Online
112 guests and 0 registered users online.
You are an unregistered user or have not logged in. You can register here.