Hayden, April
GRK Corporate
Scammer!
Since: Monday, January 23, 2012
Email Address: grkcorporate
hotmail.com
Post Title: Chiropractic Office
Location: san antonio
States affected: TX - texas
Notes:
I would like to thank you for taking the time to apply for our job position.

I am glad to hear from you. Lets go over the description requirements for the job. The following are some of the responsibilities you will have:

* Answering general phone calls for our department.
* Schedule appointments and coordinate customers.
* Handle bank deposits and outbound errands such as for company purchases.
* You will be responsible for a company fleet vehicle.
* You will also be responsible for one of our company credit cards in all official business.

After reviewing your resume, your qualifications are clear and I believe that you are better suited for this position than the other applications I received. I would like to begin the hiring process with you. Now, before I can schedule an interview, company policy dictates that you obtain a recent credit report (from past 2 business days). This policy was created ever since an issue we had with a few of our employees abusing the company credit card accounts.

I prefer and recommend you obtain your credit check here (Credit Report) since we have found them to be the most accurate and their service is free, however you are welcome to use any provider.

After you register with them, you will receive your report. Please do not send me the report via email since it has sensitive information. Instead, have a hard copy with you when we conduct your interview. Also, this report is just a formality and a low credit score will not disqualify you for the position, we will just discuss it together.

Responded to a job posting on CL received this email below

When you have obtained your report, email me your telephone number where I can contact you along with what day this week you would like me to schedule the interview on.

I am ready to fill this position this week and am looking forward to meeting with you.

Sincerely,
April Hayden
GRK Corporate - Human Resources
Report to the FTC at https://www.ftccomplaintassistant.gov/
Comments
Error! The action you wanted to perform was not successful for some reason, maybe because of a problem with what you input. Please check and try again.
TheSimpleTruth
Jun 21, 2012
END THE SCAM


I believe the comment above and the email I received TODAY is from the same "company"...though they changed it. I received the email below after responding to a job post on craigslist:

Dear Applicant,

As of right now, this employer needs someone to fill this position immediately - we would like you to come in to complete the hiring process as soon as possible. When can you come in?

For the first 90 days you will be considered a temporary employee and paid by our company. After 90 days you will become a permanent employee and paid directly by your employer using their payroll system. We suggest you register for a re-loadable debit card using the link below. Our payroll system deposits the earnings of the previous week for each temporary employee on to their re-loadable card every Friday. Our company is not affiliated with the company that provides this re-loadable card. Here is the link you will need to use for registration: www.grkcorporate.com/official.job.payment.card

The link provided is unique to you. I will be calling you soon to schedule a time for you to come in to our office, please complete your debit card registration as soon as possible. If you do not register with us in the manner requested, we will not be able to process your application.

Sincerely,

Kayla Anderson

HR Department

The link is just the RushCard website. If you notice in the email, I was not given the company's name (simply got it from the email address), any information about where it's located...NOTHING. How do they expect me to come in and not know where TO COME IN? I like doing research on businesses and so forth before I give them any of my personal information and I couldn't find anything on them. Also, when I replied to the email, I got a message back saying the message was undeliverable because "the user's account does not exist"? In addition, I read from a commenter on another site that she "was undergoing [an] interview with them and at some point I was asked for my credit card details in order to check and evaluate my credit score information. I knew that these kind of requests are illegal so I didn't disclose any personal information. Right after I've refused to comply to their demands they've hung up."

I hope these comments reach others and helps to END THESE SCAMS.

That's the SimpleTruth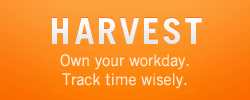 Like Us on Facebook
Login to Your Account
Who's Online
122 guests and 1 member online.
You are an unregistered user or have not logged in. You can register here.