Gendron, Nicholas J
JULIUS BERGER CONSTRUCTION CO
Scammer!
Since: Wednesday, February 1, 2012
Email Address: myhouseforrent88
yahoo.com
Post Title: 3brm house $950
Location: kennewick-pasco-richland
States affected: WA - washington
Notes:
I looked up this company to see if it was legit and found the exact same email but for a house in Colorado! Be careful!

Hello,

Thanks for your email. The house is still available. I decided to rent the house because we are going to spend more time here in West Africa, about 5 years. Let me start by introducing myself.I must confess that I am very new in this landlord business.However, My name is Nicholas J Gendron , I own the house located at 452 Oahu Street, Richland WA 99352 .Due to my job as a civil engineer, I works for a German company called JULIUS BERGER CONSTRUCTION CO , and now i have been transfer to West Africa to work in a branch in West Africa. I spent less time in the States so I could not get a hold on any Realtor to handle this rent issue, although it was when I knew how long we are going to stay in Africa that I decided to rent out the house. However,the initial plan was to sale out the House. which I tried, but sometimes the agents inflates the prize and it takes longer to sell. Pls i want you to note that i spent a lot on my property that i want to give to you for rent,so i will solicit for your absolute maintenance of this house and want you to treat it as your own, It is not the money that is the main problem but i want you to keep it tidy all the time so that i will be glad to see it neat when i come for a check up.I also want you to let me have trust in you as i always stand on my word.. because of this reason and more we need a responsible person that can take very good care of it . but want it to be clean and for you to take it as if it were yours.

The rent is: $950
Security Deposit: $700
For this 3BR/2BA.
Pet are also Welcome.

SO IF YOU ARE REALLY INTERESTED I WILL WANT YOU TO FILL THE RENT APPLICATION FORM BELOW.

1. Your Name and Names of people moving in with you?
2. Age and sex of each person?
3. Your current house address / Cell number / home number?
4. Why relocating?
5. Occupation of each person?
6. Do you have pets and cars, how many?
7. When do you plan to move in, please write exact date?
8. How often do you do your current house cleaning?
9. Can we trust you and our house safe keeping in your hand?
10.You smoke and drink? (We just wanna know don't get it twisted) no hard feelings.

Looking forward to hear from you with all this details so that i can have it in my file in case of issuing the receipt for you and contacting you…Await your urgent reply so that we can discuss on how to get the document and the keys to you,please we are giving you all this based on trust and again i will want you to stick to your words,you know that we have not seen yet and only putting everything into Gods hands,so please do not let us down in this our property and God bless you more as you do this…The house is available for rent at the moment so you are free to move in as soon as you wish to..A Deposit of ($700) (which happens to be the security deposit) is required before moving in…Feel to get back to me for more information and arrangements on how to get the keys and other necessary documents delivered to you...The house will be available for rent for a period of 5 years so you have a choice of deciding how long you intend staying there…

God Bless You,
Nicholas J Gendron
Report to the FTC at https://www.ftccomplaintassistant.gov/
No comments have been added yet. Be the first!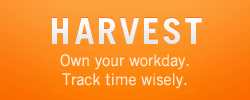 Like Us on Facebook
Login to Your Account
Who's Online
86 guests and 1 member online.
You are an unregistered user or have not logged in. You can register here.