Random Scammer
Scammer!
Since: Monday, March 5, 2012
Email Address: mssrcareers
ldry.com
Post Title: McCormick & Schmicks/Landrys
Location: holland
States affected: MI - michigan
Notes:
A very organized Scammer is posting fake ads on CraigsList from sea to shining sea, alleging they are McCormick & Schmicks, Landry's, Harborside, or simply "Busy Steakhouse"
Some have an email ending with LDRY.com and some have a domain that says dhemployment
Here's some info: http://www.nbcmontana.com/news/30574394/detail.html "McCormick and Schmick's Bozeman Job Listing A Scam"
Report to the FTC at https://www.ftccomplaintassistant.gov/
No comments have been added yet. Be the first!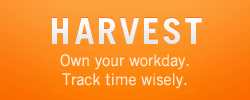 Like Us on Facebook
Login to Your Account
Who's Online
53 guests and 0 registered users online.
You are an unregistered user or have not logged in. You can register here.