Cheng, John
Scammer!
Since: Wednesday, March 7, 2012
Email Address: hresources44
yahoo.com
Post Title: Re: Admin work
Location: richmond
States affected: VA - virginia
Notes:
Another Craigslist ad I answered for an Exec Asst/Bookkeeper position.

Dear ______,
I received your application about the job opening and based on the information on your resume and i will like to give you the opportunity to work with me as i am only willing to hire someone who is dedicated,honest and dependable with a drive to succeed for this position and i hope my decision will be worthwhile.
I'll be using the next couple of days to test your efficiency and diligence towards this position as i really need to find the perfect person for the job.
I will be paying you ($900 Bi-Weekly) and as my assistant bookkeeper you will be communicating with the company clients, keeping records and taking care of all other vital information. Your daily task are flexible and i hope you will surpass my imagination .

Some of your key responsibilities will Include:
• Customer Invoicing
• Accounts Receivable & Collections
• Handling scheduling/appointments
• Meetings and Presentations with managers in department
• Purchasing Support ( Supplies & Distribution )
• Filing and file maintenance
• Other administrative related tasks as assigned.

We are an integrated manufacturer of Aluminum & Zinc High Pressure Die Casting, Aluminum Gravity Casting, Aluminum Low Pressure Die Casting,Aluminum Sand Casting and their related machining.

Mind you i will be traveling to China tonight for a company project that needs my urgent attention but will be returning back to the states in 9 days and a face to face interview will hold when i return ,As my bookkeeper my attorneys contact information can be provided to you in case you need anything.

To start with i want you to look up the listed office items below online and get back to me with the best prices.
(A)
Toshiba - Satellite Laptop /Intel® Core™ i5 Processor/14"Display/6GB Memory
Epson - Artisan 837 Network-Ready Wireless All-In-One Printer
(B)
Dell - Inspiron Laptop / Intel® Core™ i3 Processor / 17.3" Display - Diamond Black

Brother - Network-Ready Wireless Color All-In-One Printer

Regards

John Cheng.
Report to the FTC at https://www.ftccomplaintassistant.gov/
No comments have been added yet. Be the first!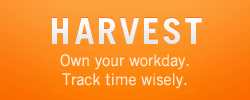 Like Us on Facebook
Login to Your Account
Who's Online
105 guests and 1 member online.
You are an unregistered user or have not logged in. You can register here.