Micheal, Joel
Food Production Daily
Scammer!
Since: Thursday, April 19, 2012
Email Address: jjjamnii
msn.com
Phone number: (857) 244-0827
Post Title: Application Needed for Your Consideration
Location: cincinnati, OH
States affected: KY - kentucky OH - ohio
Notes:
Applied for another position on Craigslist Cincinnati, received a scam reply, then they apparently sold info to this thing/person who offered me a different position than that which was posted - Personal Assistant. Said he was CEO of Food Production Daily as importer/exporter. Food Production Daily is actually an on-line newsletter for the food industry and is located in based in France. The original position eventually requested a credit check, then this one asked for my demographics including marital status. Would have been a nice package for them to receive no doubt!
Report to the FTC at https://www.ftccomplaintassistant.gov/
No comments have been added yet. Be the first!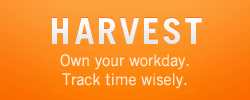 Like Us on Facebook
Login to Your Account
Who's Online
38 guests and 0 registered users online.
You are an unregistered user or have not logged in. You can register here.