Random Scammer
Scammer!
Since: Tuesday, April 24, 2012
Email Address: Barlow-2483R
msn.com
Location: nationwide
States affected: ALL - pretty much everywhere
Notes:
Posts on craisglists all over the country:

"Office Assistant
Job Requirements:
-Previous professional office experience is preferred
-Excellent customer service skills
-Knowledge of computer programs
-Good communication skills
-Available to work a flexible schedule
Pay: TBD

Submit your resume to Barlow-2483R@msn.com"

"We are currently accepting applications for a delivery driver opportunity.
The Delivery Driver will be responsible to:
-Serve as the primary point of contact with our customers
-Deliver propane gas and fuel oil to accounts
-Provide courteous service
Our ideal individual has:
-High school diploma or equivalent
-Commercial drivers license
-Good driving record
-Customer service skills
-Desire to succeed in a team environment
Compensation is determined during the hiring process.
Submit your resume via email to Barlow-2483R@msn.com "


"Join us today as the next Loss Prevention Associate!
The Loss Prevention Associate is responsible for:
*Conducting surveillance to detect and apprehend shoplifters
*Monitoring closed circuit television systems
*Conducting routine inspections
*Delivering excellent customer service
The selected Loss Prevention Associate must be able to work nights, weekends and holidays. The
candidate must have strong interpersonal, communication and organizational skills. Must be able to
physically perform all aspects of the job.
Contact Barlow-2483R@msn.com"
Report to the FTC at https://www.ftccomplaintassistant.gov/
No comments have been added yet. Be the first!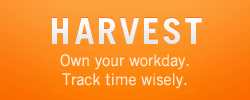 Like Us on Facebook
Login to Your Account
Who's Online
64 guests and 0 registered users online.
You are an unregistered user or have not logged in. You can register here.