Mond, Steve
Scammer!
Since: Tuesday, April 24, 2012
Email Address: stevemond111
gmail.com
Post Title: A/P ADMINISTRATIVE BOOKKEEPER
Location: long island
States affected: NY - new york
Notes:
I RECEIVED REPLIES FROM STEVE MOND AND THEN THERE IS HIS BROTHER JOE MOND ...THEY JUST KEEP FILLING UP MY JUNK MAIL.
Report to the FTC at https://www.ftccomplaintassistant.gov/
Comments
Error! The action you wanted to perform was not successful for some reason, maybe because of a problem with what you input. Please check and try again.

ThePowersThatBe
Apr 24, 2012

Create a filter in your email and have all their message sent to your delete folder.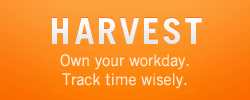 Like Us on Facebook
Login to Your Account
Who's Online
29 guests and 0 registered users online.
You are an unregistered user or have not logged in. You can register here.