Stewartt, Kristen
Scammer!
Since: Monday, April 30, 2012
Email Address: patjohn3002
gmail.com
Post Title: (response to appliance ad)
Location: orlando
States affected: FL - florida
Notes:
Here's an obvious scam I got in response to my Craigslist posting (in Florida):

Good,as a conclusion between I and my fiancee so I will buy from
you because I have contacted some other sellers.But here the issue is
we are very busy at this point preparing for our wedding.With due
respect my mode of payment is by Certified check,$50 extra will be
included for your run around while cashing the check.If we have a
agreement,then the following details is needed for mailing payment to
you .........


Name to be on check____
address for mailing with apartment number(No POBox)____
City / state ________
Zip Code_____
phone # to keep you updated._________


Info is required so I mail you the payment asap via Ups or
Fedex(delivery in 3 days) and pick up will be done by a shipper at my
cost after check is cashed.Hope you reply soon so we proceed on
deal.My details is as follows...............

Kristen S Collins
1783 ashwood drive
Lexington, MS 39095

NOTE: If available I'll appreciate some pictures along with the
details so I show my wife-to-be.


Thanks.
Report to the FTC at https://www.ftccomplaintassistant.gov/
Comments
Error! The action you wanted to perform was not successful for some reason, maybe because of a problem with what you input. Please check and try again.
bu5tencaps
May 22, 2012
got the same email


exact same except for they went by the name john clement. once i got the following email i looked up the address and found this web site.

Hello I appreciate your quick response sorry for late respond and am happy

you are selling to me. I got your details and have forward it to my

secretary, payment will be issued out to you and sent to you via

FedEx courier service, I will email you with the tracking number for

confirmation as soon as am provided with it. I will also like to let

you know that shipping company funds was included with your payment

due to i might not be around once the payment arrive to you because

am going to ALABAMA for my honeymoon Once the payment arrive you will

go ahead and have the check cash then you deduct the money for your

item with additional $100 for your Gas and running around then you have

the rest of the money send to my shipper via western union and money

gram then i will contact shipper to get ready to come over for pick up

immediately. LET ME KNOW IF I CAN trust you in this transaction.

Note you are not responsible for shipping as soon as you have the check

and have it cashed my shipper will be coming over for pick up Hope to

hear back from you soon.

Thanks for your understanding

just cant figgure out there angle?


FlakeMistress
May 22, 2012

It's a part of the ol' "Check Overpayment" scam. They send you a bogus check with the hopes that you will put it in your bank, send them the $$ they are asking for, and then they get the $$ and run!! In the meantime that checks bounces and you are held liable for the check amount plus fees. Sounds like with this scam they also are trying to get some sort of product out of you; and are probably using another "mule" victim to get that product out of you.

Glad you came here and posted and did not fall for it!! ☺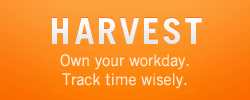 Like Us on Facebook
Login to Your Account
Who's Online
70 guests and 0 registered users online.
You are an unregistered user or have not logged in. You can register here.