Yakis, Karen
Flake!
Since: Thursday, May 3, 2012
Email Address: k_yakis
yahoo.com
Location: salem, OR
States affected: OR - oregon
Notes:
Cooresponded with Karen for over a week as she was waiting for Pay Day. Karen said she would be here May 1st to purchase the item at 5pm. She never showed up or called.
No comments have been added yet. Be the first!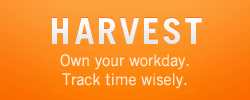 Like Us on Facebook
Login to Your Account
Who's Online
41 guests and 0 registered users online.
You are an unregistered user or have not logged in. You can register here.