Employed Success
Scammer!
Since: Thursday, May 3, 2012
Email Address: tsumkaanaihodgeee
aol.com
Website URL: http://Career77.com <-- DO NOT CLICK THIS LINK!
Location: nationwide
States affected: ALL - pretty much everywhere
Notes:
I received an email from employed success. I also never contacted them, but they said I did. Email address was: tsumkaanaihodgeee@aol.com

Below is the email which I received:

Thank you for your previous application for a role at Employed Success.

To progress your application further, you are required to complete an Online Assessment. This has to be completed within the next 7 days to ensure your submission to be considered for roles in Employed Success.

To commence the process -

- Log in at Career77 . com
- Select "Begin Screening"

Warning - This Assessment invitation is available only for 7 days. After this point the Assessment link will no longer appear. Your application with Employed Success won't be given consideration until the Internal Application is complete.

IMPORTANT INFORMATION:

- You must complete the Internal Application in 1 sitting - allow about 2 minutes for completion.
- Please be aware that we recently added an extra component to the application. Had you finished the Online Assessment lately you are still required to complete the new step before to being considered further in the Employed Success Recruitment procedure.

Regards,
Employed Success
Report to the FTC at https://www.ftccomplaintassistant.gov/
Comments
Error! The action you wanted to perform was not successful for some reason, maybe because of a problem with what you input. Please check and try again.

mcnkldzyn
Jul 13, 2012
Received unsolicited email from this company today


Dear ,

We have noticed that you recently applied for a job position in our network of national jobs.

Please visit our website for more details and to complete your application process for review.

Click here to complete your application

Please complete the application process within the next 2 days before we terminate your process.

We look forward to working with you and hope you have a wonderful day! :)

Sincerely,

Scarlett Tate

Tate & Tate LLC

email: scarlettgbux@hotmail.com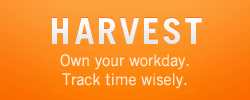 Like Us on Facebook
Login to Your Account
Who's Online
87 guests and 1 member online.
You are an unregistered user or have not logged in. You can register here.