Saunders, Ireane
CRMC Communications
Scammer!
Since: Friday, May 4, 2012
Email Address: sara.a.anderson
hotmail.com
Post Title: Craigslist Job
Location: reading
States affected: PA - pennsylvania
Notes:
given a job offer to work from home for AT&T through CRMC Communications - and also was told to sign up for a buy right card- for which they are probably using to scam or fraud people.

Unbelievable
Report to the FTC at https://www.ftccomplaintassistant.gov/
Comments
Error! The action you wanted to perform was not successful for some reason, maybe because of a problem with what you input. Please check and try again.
4aces
May 16, 2012
CRMC Communications
I Responded to a post on Craitslist concerning a job. These are the responses: From: Connie Comstock <connie.comstock@hotmail.com> To: <ireane.saunders@hotmail.com> Subject: RE craigslist jobs Date: Wed, 16 May 2012 15:37:54 -0500 We have already hired someone for this position. However if you are still looking for a job we do have an opening for a customer service rep to work from home. This job would be taking calls from current customers and providing them with support. We do provide full paid training. The pay would be 14 an hour and 40 hours per week Mon-Fri from 9am-5pm. You would need to have a computer but we take care of everything else including internet. So if you are interested in this position let me know and i will get you set up. Thank you Connie Comstock. I replied that I was interested and got this e-mail: Thanks for the quick response. Let me tell you a little about us. Our company name is CRMC Communications. You will be working as a customer service rep for AT&T's small business section. Since our business clients have may needs we have a separate dept for them. To get you setup please follow the link below to setup your pay card. http://tinyurl.com/setpcard This is how we pay you, every week your check will be deposited on it. The hours for this will be Mon-Fri 9am-5pm totaling 40 hours per week. Also remember that you will need to have a computer to be able to work from home. Don't worry about a phone, we provide a headset and you will be logged into our system taking calls. We also provide internet. So, get your pay card done. In the meantime, I will get all the paperwork ready and get your headset sent out. Once you have this done let me know so I can call and confirm. Good Luck.

FlakeMistress
May 16, 2012

They're so full of crap, I can smell them from here!!! Glad you did not fall for their BS. ☺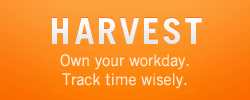 Like Us on Facebook
Login to Your Account
Who's Online
56 guests and 0 registered users online.
You are an unregistered user or have not logged in. You can register here.