Sergio, Rob
Scammer!
Since: Friday, May 18, 2012
Email Address: serobrgio
gmail.com
Phone number: 213-437-6057
Post Title: Immediately Receptionist & Office assistant wanted
Location: kansas city, MO
States affected: KS - kansas MO - missouri
Notes:
My mistake...I didn't copy the job this guy posted on 5/17/12. I replied to this position asking what part of the greater KC area it was located.

After checking today, it looks like these scammers are removing their ads quickly then reposting the next day.

Here is the email response I got...

Hello ,

How are you doing today? I'm very happy that you want to becoming part of our company by working for us. Thanks for the mail...I am looking for someone who can handle my personal and business errands at his/her spare time.Someone who can offer me these services: Mail services Receive my mails and drop them off at UPS(nothing illegal)Shop for Gifts,Art works,Bill payment ( pay my bills on my behalf)Sit for delivery( at your home) or pick items up at nearby post office at your convenience. It does not matter where you are located as long as you reside in the united states.Let me know if you will be able to offer me any/all of these services.

Where are you located? I would love to meet up with you to talk about this job but I am currently away on business. I am in Australia so there will be no interview.I will prepay you in advance to do my shopping. I will also have my mails and packages forwarded to your address. If you will be unable to stay at your house to get my mails, I can have it shipped to a post office near you and then you can pick it up at your convenience.When you get my mails/packages; you are required to mail them to me or our customers. You don't have to put money out of your pocket, all you have to do is have packages shipped to your house and do my shopping. You are allowed to open the packages to reveal its content.The content of the packages are computer and electronics,art works,antiques business and personal letters.. All expenses and taxes will be covered by me. You will work between 15 and 20hrs a month..I will pay $450.00 weekly, That is not a bad offer is it? I need your service because I am constantly out of town. I work in a realestate and I own an Art Gallery in Australia. I will return to USA in JULY,2012 so this process will be on going till then.If you don't mind, I will meet up with you when I return and then we can talk about the possibility of making
this long term. Well, let me know if you are able to handle the position.Hope to hear from you.I will email you the list
and pictures of what to shop for when I am ready. No heavy packages is involved! You can do the shopping at any nearest stores.

I will provide you with my personal UPS account number for Shipping.
All you have to do is provide my account number to UPS and shipping charges will be applied into the account.I will provide clear set of instructions for each task I need done as well as the funds to cover them. If I were to mail you money to do my shopping plus upfront payment for your service, where would you want it mailed to? How should your name appear on the money?

Kindly,provide me with the following details below


Full Name:
Full Address:
(NO P.O.BOX)
City:
State:
Country:
Zip Code:
Phone Number
if you have yahoo messenger or hotmail to chat with you also about the job....
Age:


Thank you!
NB:You can give me a call on my australia number or my US number which is roam to australia

Rob Sergio.
Tel:(+61)2939-77545 Australia
Tel:(213)-437-6057 USA.
Report to the FTC at https://www.ftccomplaintassistant.gov/
Comments
Error! The action you wanted to perform was not successful for some reason, maybe because of a problem with what you input. Please check and try again.
skamdeth
May 18, 2012

The very same letter is here, but with a different name:

http://flakelist.org/page/viewpub/tid/1/pid/6164

Of course, the "NO PO BOX" is a dead giveaway that it's a scammer.

Klbolt
May 25, 2012
Same scam, more details


This so-called "Mr. Sergio" will send you a fake check for $2500 and when you try to deposit it, it is fake. I did it to see if it was real for fun and it wasn't. You try to call him and he tells you not to be rude and hangs up. He needs to be taken down.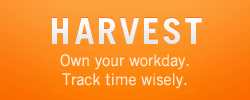 Like Us on Facebook
Login to Your Account
Who's Online
28 guests and 0 registered users online.
You are an unregistered user or have not logged in. You can register here.