Roberts, John
Scammer!
Since: Friday, May 18, 2012
Email Address: pman.apartment
gmail.com
Post Title: House Cleaner Needed!!
Location: nationwide
States affected: ALL - pretty much everywhere
Notes:
From: pman.apartment@gmail.com routed to: askrobert.j033@gmail.com
I need someone who can help me clean my new apartment...and i'll offer $20 per hour it a part time job.. You can email me back for more detials. Thanks

Me: Ok Ask Robert, I';; bite, send me more information.

Scammer: Hello

I am John Robert, a military man I'm relocating to US from
Afghanistan, I need honest and caring cleaner who can help me on my
new apartment 3 times per week, Am offering $20 per hour... it a PART
TIME JOB, I will be needing your services 3-4 hours suitable time of
yours 2 times in a week, that will be enough to clean a 2 bedroom
apartment with One Living room and a kitchen as well. My arrival date
would be June 24th.

You will help me to clean the apartment in the morning or a day
before of our arrival date, the key and address of the apartment will
be mail along with a check for your first 2 weeks before my arrival
so as to secure your service, A financier there will be handling
that... Actually i should have paid for more weeks but i will extend
the payment if am satisfy with your service after the two weeks. So my
financier would be needing the following Information to make out the
check :

Name:
Address:
City:
State:
Zip Code:
Phone & Cell #:

Did you accept my offer?

All i need from you is total honesty and sincerity. I know you will
be committed to the work, You will also have a nice period of working
with me. I will be waiting to hear from you.

Regards

Me: Dear John:

I'm afraid you have my resume confused with another. I am looking for admin work, not house cleaner. Although your offer is generous, I must decline.

Funny thing though, I received the same job offer (word for word) from a different person. He like you offered $20/hour, didn't specify the location of the apartment, and was willing to send me a check. Maybe you know him, James Williams, he's married to Darlene – pregnant with their 1st child.

Anyway, should I decide to become your latest victim of a counterfeit scam, I will give you a shout.

Have a wonderful day!

I would love to see the look on this guys face when he reads this email.
Report to the FTC at https://www.ftccomplaintassistant.gov/
Comments
Error! The action you wanted to perform was not successful for some reason, maybe because of a problem with what you input. Please check and try again.

Dejaneira
Jul 14, 2012
Still at it


He responded to our handyman add, only now he is a business man from Spain with an ailing wife and is offering $45 per hour. Everything elses mirrors what you have above. I declined his offer after seeing your post.

Thanks!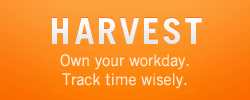 Like Us on Facebook
Login to Your Account
Who's Online
49 guests and 1 member online.
You are an unregistered user or have not logged in. You can register here.