Poffenberger, Larry S.
Swift Poland Transportation
Scammer!
Since: Saturday, May 19, 2012
Email Address: res1dot
yahoo.com
Phone number: 701-205-0908
Website URL: http://www.transsw.org/ <-- DO NOT CLICK THIS LINK!
Post Title: Customer Manager/Package Handler
Location: portland, OR
States affected: OR - oregon WA - washington
Notes:
From: res1dot@yahoo.com / p.rubyswiftpolandtransportation@yahoo.com

Hi,

Swift Poland Transportation is seeking for Customer Manager opening. If you are looking for a professional or a part-time post we are for you! We have part-time posts for students and adults. Swift Poland Transportation has approximately 7,500 clients worldwide. The company currently processes over 12,000 inbound packages of merchandise each month.

Job Title: Customer Manager
Salary: $48,000 yearly + bonuses
Contact person: Phil Ruby
As a part-time employee, you'll have an access to the following bonuses: More than $48,000 yearly, Free DHL shipping, Comprehensive medical and life insurance for you and your dependents, Great starting pay and annual raises, Weekly paychecks, Direct deposit, Set work schedule and so on!

Requirements:
-Computer with internet access, printer.
-Residential home address to receive correspondence.
-2-3 hours free during the week mainly in the evening / non-business hours for communication.

Important!
Please DO NOT apply for this offer if you don't meet requirements below:
-Cell phone before signing the contract with you we need to contact you directly by phone.
-Residential / home address to receive correspondence not P.O. Boxes.

To apply for this job opening, please email us to phil.ruby@swiftpolandtransportation.com .
Hope to hear from you soon!
Swift Poland Transportation Team
Report to the FTC at https://www.ftccomplaintassistant.gov/
Comments
Error! The action you wanted to perform was not successful for some reason, maybe because of a problem with what you input. Please check and try again.
englady66
May 25, 2012
so this is really a scam?


So this is really one of those job scams? I fell into one around Christmas, and ended up mailing out thousands of dollars worth of goods (which i now think were stolen) and did not get paid what they promised. I was really mad because I am trying to get disability since I can't work due to a back injury and the money was for Christmas presents for my kids. I am trying to get a work from home job so my husband doesn't have to work 2 jobs but they all seem to be scams...it's really frustrating.


FlakeMistress
May 25, 2012

Yes, you were scammed. I am sorry they took advantage of you like that. They are criminals and have no mercy or compassion for whoever they are scamming. It's all about money to them.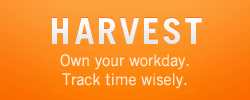 Like Us on Facebook
Login to Your Account
Who's Online
47 guests and 0 registered users online.
You are an unregistered user or have not logged in. You can register here.