Liang, Thomas Pei-Hwa
Scammer!
Since: Sunday, May 20, 2012
Email Address: thomasLiang04
hotmail.com
Location: los angeles
States affected: CA - california
Notes:
SPAM:


> From: Anthony.Escalera@rcc.edu
> Date: Sat, 19 May 2012 23:58:01 -0700
> Subject: I am Mr. Thomas Pei-Hwa LIANG.
>
> I am Mr. Thomas Pei-Hwa LIANG. I have picked your email address for an inheritance, Please contact me at thomasLiang04@hotmail.com<mailto:thomasliang04@hotmail.com> and i will get back to you with more details. Mr. Thomas
Report to the FTC at https://www.ftccomplaintassistant.gov/
Comments
Error! The action you wanted to perform was not successful for some reason, maybe because of a problem with what you input. Please check and try again.
SnowedFlake
May 20, 2012
Love This One


Instead of going through legal channels for finding the rightful heirs..It was a random email that was picked...haha..

catla97
May 22, 2012
And I won money and a car....


Anthony.Escalera@rcc.eduAnthony.Escalera@rcc.edu

Send email

Find email Add to contacts

From: Anthony.Escalera@rcc.edu

Sent: 20 May 2012 13:23:18

To:

This is to inform you of our 2012 Honda Award Promo, your email address was selected as our lucky winner of £1.200,000 Pounds along side with a Brand New 2012 Honda CR-V. Send your name and contact email to Rodney Williams on williamsrodney122@ymail


FlakeMistress
May 22, 2012

Where's MY car?! I own and run this site and they should be sending ME a car. Hot Wheels does not count. ☺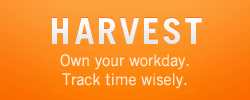 Like Us on Facebook
Login to Your Account
Who's Online
32 guests and 1 member online.
You are an unregistered user or have not logged in. You can register here.