Random Scammer
Scammer!
Since: Sunday, May 20, 2012
Email Address: harrystwrt56
gmail.com
Location: tri-cities, TN
States affected: TN - tennessee
Notes:
He had this an ad for a truck posted on Craigslist, Jackson, Tn. I had had a similar experience with him a few days ago on another truck posted in Ft Smith, Ark. We had gone back and forth on that one with him wanting me to checkout through Google checkout, he would pay to ship the truck and if I was not happy with it, I could return it within ten days! LOL. After a few emails, I just deleted him.

Hi there,


The Ford it is in perfect condition, there's not a scratch or any dents on it. Everything from engine to tires is mint condition. I have a clear title with no liens or loans. I'm selling it low as my medical team will deploy back to Afghanistan on May 30th for a 2 year contract and I won't let it go to waste in my backyard, therefore I need a fast and reliable buyer. If you decide to buy it I will be paying for the shipping charges. The total price is $3,100 with no other hidden taxes. Please email me back if you are interested in buying it.


A few words about the car:
- 2001 Ford Ranger 4x4 SuperCab XLT
- Mileage: 131,000
- Engine: 6,0 L
- Transmission: Automatic
- VIN# 1FTZR15E11PA81199
Report to the FTC at https://www.ftccomplaintassistant.gov/
Comments
Error! The action you wanted to perform was not successful for some reason, maybe because of a problem with what you input. Please check and try again.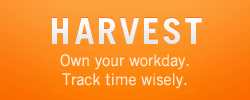 Like Us on Facebook
Login to Your Account
Who's Online
51 guests and 0 registered users online.
You are an unregistered user or have not logged in. You can register here.