Alexenberg, Yaron
Hoffman Medical Equipment
Scammer!
Since: Sunday, May 20, 2012
Email Address: yaron
hoffmanmed.com
Post Title: Job offer
Location: seattle-tacoma
States affected: WA - washington
Notes:
I recently received this message.
"Hi

our company is currently hiring,

Hoffman Medical Equipment INC is Israeli medical company and the Charitable
Foundation was founded by Mr Hoffman.
My name is Yaron Alexenberg I am the Internal Auditor of Hoffman Medical, a
few days ago I found your resume and decided to contact you regarding an
offer we have.
We have an exciting opportunity in your area with no need of relocation.
We are looking for honest and communicative people for our Charitable
organization.
We offer good commission and flexible schedule.
Please be free to ask me any questions, you can contact me through e-mail
Yaron@hoffmanmed.com
I will provide your with all necessary information and answer for all
questions.
I will be looking forward to hearing from you in response to this letter.
Thank you
Sincerely,
Yaron Alexenberg,
Internal Auditor
Hoffman Medical Equipment INC"

I noticed that this group has been discussed on Flakelist.org in October of 2010.
I did some additional online research and found the address listed on their web site, 94 Medinat Hayehudim St.46733
Hertzeliya Israel, is not able to be found by Google Maps.
Also, it seems odd to me that the charitable organization, which is listed on the web site (Who if not I), does not have its own site. It appears to me that this group is phishing for information.
Thank you for providing this site. In these trying times we have to be very careful with our personal information.
Report to the FTC at https://www.ftccomplaintassistant.gov/
No comments have been added yet. Be the first!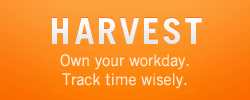 Like Us on Facebook
Login to Your Account
Who's Online
44 guests and 0 registered users online.
You are an unregistered user or have not logged in. You can register here.