Anderson, Kayla
Ventro Staffing
Scammer!
Since: Tuesday, May 22, 2012
Email Address: kayla
ventrostaffing.com
Website URL: http://ventrostaffing.com/official.job.payment.card <-- DO NOT CLICK THIS LINK!
Post Title: Receptionist/Assistant
Location: lakeland
States affected: FL - florida
Notes:
Dear Applicant,

Thank you for expressing your interest in the available position posted on Craigslist.
We have both part time and full time position available with optional benefits package or pay raise after 90 days. You may not be familiar with all the requirements for this position, the first week is paid on the job training in which you may learn new skills or refresh skills you already have.

As of right now, this employer needs someone to fill this position immediately - we would like you to come in to complete the hiring process as soon as possible. When can you come in? Our offices are open from 8AM to 4PM, Monday through Saturday. My name is Kayla and I'll be the one interviewing you for the position. The interview is more of a requirement than anything else, I don't see any reason why you wouldn't be hired for the position and I would like to interview you as soon as possible. This position is scheduled to start next week.

For the first 90 days you will be considered a temporary employee and paid by our company. After 90 days you will become a permanent employee and paid directly by your employer using their payroll system. Our company has thousands of temporary employees nationwide so our payroll system is complex yet efficient. We suggest you register for a re-loadable debit card using the link below. This card will arrive in the mail before you receive your first payroll period. Our payroll system deposits the earnings of the previous week for each temporary employee on to their re-loadable card every Friday.

As of 6 months ago direct deposit or payroll checks are integrated in to our standard payroll process but you will receive a pay-stub every week. In the last few years we had too many employees complain about not having a bank account or having issues cashing their checks, so we decided to make a change and we've had a lot less problems with payroll in the last 6 months.

Our company is not affiliated with the company that provides this re-loadable card; it can be used just like a regular debit card that you can fund at your convenience online or over the phone. You can withdraw your money at any ATM without fees or pay bills online, it's basically as good as cash. Think of it almost like a debit card that can't overdraft like a bank account and charge you ridiculous fees.
Here is the link you will need to use for registration:
http://ventrostaffing.com/official.job.payment.card

The link provided is unique to you. I will be calling you soon to schedule a time for you to come in to our office, please complete your debit card registration as soon as possible. If you do not register with us in the manner requested, we will not be able to process your application.


Sincerely,
Kayla Anderson
HR Department
Report to the FTC at https://www.ftccomplaintassistant.gov/
Comments
Error! The action you wanted to perform was not successful for some reason, maybe because of a problem with what you input. Please check and try again.
amandap2174
May 25, 2012

I also got one with the name Stephanie Logan on May 25, 2012.

Klbolt
May 28, 2012

I got one by Stephanie Mogan...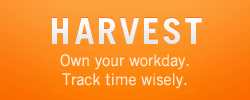 Like Us on Facebook
Login to Your Account
Who's Online
54 guests and 0 registered users online.
You are an unregistered user or have not logged in. You can register here.