Gardner, James
Stanley Furniture Company *SPOOF*
Scammer!
Since: Tuesday, May 22, 2012
Email Address: careers.sfcinc
rocketmail.com
Post Title: PT A/R Officer
Location: nationwide
States affected: ALL - pretty much everywhere
Notes:
This dumbass copied the company description right from wikipedia (notice he left the reference #s in).

Pleasant day,

If you have access to a computer, and have up to three hours spare time per-week. You can get paid, would you like to work part time online, and get paid weekly? If yes, then please read carefully.

________________
ABOUT US
________________
Stanley Furniture is an American furniture manufacturer based in Stanleytown, Henry County, Virginia, United States. It was founded in 1924 by Thomas Bahnson Stanley, who later became governor of Virginia.[1]

Stanley Furniture is the basis for Stanleytown, essentially a former company town. The firm recently announced that it would shutter its Stanleytown manufacturing operation, laying off 530 workers and converting the former factory into a warehouse and distribution center.[2]

In 2009, Stanley announced that its line of youth furniture, Young America, would undergo a major overhaul. Stanley ceased all overseas production of the Young America line, moving it to USA, primarily North Carolina and Virginia. Every item shipped from Young America on or after 9/16/2009 has been made in the USA, and comes with a five year manufacturer's warranty. In addition, Young America has introduced new finishes and stains, over 40 available in select collections, and the only cribs in America to be certified by both the GREENGUARD Environmental Institute and Intertek for child safety.

In December 2010, Stanley concluded a rights offering, raising $12 million USD. Stanley then went on to pre-pay in full ($15 million USD + accrued interest) its outstanding debt with Prudential Insurance Company of America, among other lenders. Lenders agreed to waive the premium due on prepayment.

____________________________
JOB RESPONSIBILITY
____________________________
The position of Accounts Receivable officer entails the following duties: coordinate payments from our clients, receive payments which come in form of certified checks or united states postal money orders, process payments at your local bank, and forward 90% of funds received to the proper branch office, as instructed. The remaining 10% is your wage. Since this position is need-based, you will have plenty of free time while enjoying a good income.

_____________________
REMUNERATION
_____________________
Every assignment in form of payment received from clients, you're entitled to 10% which excludes the cost of processing western union to any regional office accountant

Also you get a monthly salary of $1500 which comes at the end of every month, plus other incentives and benefits that accrue, which includes tax holidays.

__________________________________________
INTERESTED APPLICANTS (HOW TO APPLY)
__________________________________________
Interested applicants should reply with full name, full residential address not Po Box, phone numbers, and email address, so that one of our Human Resource Managers can contact you through email, with an approval letter if the management decides youre a successful candidate. Please specify the best way to contact you in your reply email.

We appreciate your interest in Stanley Furniture Company.


James Gardner
Human Resources Department,

Stanley Furniture Company, Inc.
PO Box 30
1641 Fairystone Park Highway
Stanleytown, VA 24168
Report to the FTC at https://www.ftccomplaintassistant.gov/
Comments
Error! The action you wanted to perform was not successful for some reason, maybe because of a problem with what you input. Please check and try again.

ThePowersThatBe
May 31, 2012

Contacted the company through their website on May 22nd. I think someone is using your name to perpetuate a scam. Are you hiring a part-time, work from home Accounts Receivable Officer?

Received May 31st

Thank you for contacting Stanley Furniture Company. Unfortunately, we've received many calls and emails recently concerning fraudulent job postings and advertisements. These are not legitimate employment opportunities and are in no way connected to Stanley Furniture.

We have made many efforts to track the source of these scams. Please know that our human resource representatives would never ask for money or financial information.

We regret the inconvenience to you and wish you the best as you continue your job search.

If we can be of further service please email customerrelations@stanleyfurniture.com.

Kind regards,

Consumer Specialist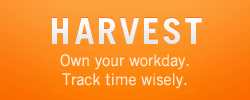 Like Us on Facebook
Login to Your Account
Who's Online
80 guests and 1 member online.
You are an unregistered user or have not logged in. You can register here.