Johnson, Sandra
Scammer!
Since: Thursday, May 24, 2012
Email Address: sandrajohnson
jobsassistant.com
Website URL: http://employfinal.needz.it <-- DO NOT CLICK THIS LINK!
Post Title: Administrative Assistant (Asheville, NC)
Location: asheville
States affected: NC - north carolina
Notes:
Here is their original Craigslist "job" post...

Reply to: szfkd-3033463928@job.craigslist.org

Key Areas of Responsibility
? Responsible for registering all children for programs. Main contact for all parent questions and information.
? Help design and plan after-school classes during year. Help supervise staff.
? Assist Director in year round tasks when needed: involving after school daycare, holiday programs, classes, special programs, teen department, and summer camp.
? Assist in the interviewing, background checks, and hiring of employees
? Help plan and attend all staff trainings and orientations
? Communicate with parents/guardians during school year and summer.
? Plan and attend all camp open houses, reunions, and marketing events.
? Help with creation of camp marketing materials.
? Provide an atmosphere of positive learning, good morale, and spirit for all parents, children, and staff.
Skills and/or Experience Required:
- One to three years related work experience(GREAT JOB FOR COLLEGE STUDENTS)
- Strong communication skills and customer service
- Strong computer skills
If you meet our qualifications then reply to this post.

Location: asheville
Compensation: $15/hr
Principals only. Recruiters, please don't contact this job poster.
Please, no phone calls about this job!
Please do not contact job poster about other services, products or commercial interests.

PostingID: 3033463928

Total scam! Disheartening, as I spent time writing a nice cover letter and submitting along with a tailored resume - both contained my contact information! The next day I rec'd two suspicious emails (the other from an "Amy Thomas") asking me to register at redirected link to Job.com. So glad I didn't. Her reply email reads (and note the suspicious "was" in subject line)...

Subject: (was: Administrative Ass't position :: [my name])
We appreciate you e-mailing us and taking the time to send your resume. You appear more than experienced for our available position and more so than the additional 24 applicants we accepted resumes from. I am interested in taking the next phase with you. Before I am able to arrange a closing interview, most likely scheduled for this week, you are required to sign up to our site, this way all our potential employees are added to our job database for easy tracking, it is free and it only takes a minute to complete. If you are serious about filling this position please sign up today and we will take it from there - CLICK HERE

Have a wonderful Thursday!
Regards,
Sandra Johnson | Staffing Assistant
Report to the FTC at https://www.ftccomplaintassistant.gov/
Comments
Error! The action you wanted to perform was not successful for some reason, maybe because of a problem with what you input. Please check and try again.

ThePowersThatBe
May 24, 2012
Administrative Assistant For The Youth And Camping Department (Fresno / Madera)


Found the same job and qualification description posted on jobsfresno.net on 5/22. This posting has a bit more info.

The Y JCC is seeking to hire a full-time Administrative Assistant for the Youth and Camping Department. The position will report directly to the Director of Youth and Camping Services.

If you meet our qualifications and are interested in applying please apply through WWW.DHEMPLOYMENT.COM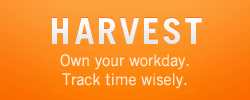 Like Us on Facebook
Login to Your Account
Who's Online
46 guests and 0 registered users online.
You are an unregistered user or have not logged in. You can register here.