Miller, Melissa
GMO Management
Scammer!
Since: Friday, May 25, 2012
Email Address: staffing
gmo-management.com
Website URL: http://www.bettercareersearch.com/index.jhtml?partner=Z4xdm054&amp;sub_id=190286- <-- DO NOT CLICK THIS LINK!
Location: treasure coast
States affected: FL - florida
Notes:
Melissa staffing@gmo-management.com

11:18 PM (9 hours ago)

to me

Thank you for expressing your interest in the available position offered on Craigslist. As in the ad, this position pays up to $15 hourly with approximately 40 hours a week. Benefits will kick in after 90 days which includes dental and medical.

To get started, please just download our job application toolbar, install it, and it will allow you to access our database to fill out the job application and upload resume to our database. Please give yourself about 10 minutes to complete, and further instructions are on the site.

Here is your Personal Link

We will get back to you within 3-5 days to give you a date for the interview. If you have any issues,please ask us. If you are inquiring about your status, please wait until the 5th day before asking. Hope to see your resume uploaded soon!

Regards,

Melissa Miller
HR Manager
Report to the FTC at https://www.ftccomplaintassistant.gov/
Comments
Error! The action you wanted to perform was not successful for some reason, maybe because of a problem with what you input. Please check and try again.
NC-Oregon
Jun 28, 2012
gmo-management -- now in Oregon


Received an identical e-mail from Melissa Miller.

Would love to know exactly what the ad read, since I have responded to several positions. I would flag it on Craig's List if I could.

Thanks to all who posted on this!

TinaLongfield
Jul 01, 2012
gmo-management-Melissa Miller


I too received this identical email from this Melissa Miller. I am not sure either which job posting this is from, but I intend to do a step-by-step search for it. I have, however, contacted this GMO corporation and have inquired about this email and this person.

melissaflakerhunter
Jul 31, 2012
Nancy Miller aka Melissa Miller


I received the exact email, except she signed it Nancy Miller. I am guessing that's because my name is Melissa, so she made up another first name. Beware of this scam and do not download anything. I thought it was odd and decided to google their email, and found this site. I was right.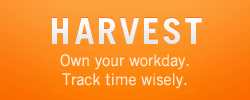 Like Us on Facebook
Login to Your Account
Who's Online
30 guests and 1 member online.
You are an unregistered user or have not logged in. You can register here.