Mertes, Frank
Cocventure
Scammer!
Since: Wednesday, May 30, 2012
Email Address: FrankMertes4782
hotmail.com
Website URL: http://jobstaffingus.cocventure.org/Screen <-- DO NOT CLICK THIS LINK!
Post Title: Morning Receptionist / Clerk
Location: charlottesville
States affected: VA - virginia
Notes:
I rec'd this email from a response to an job posting ad I answered on Craigslist - when I went to the online 'interview' mentioned in the email, there were 3 pages of innocuous questions that seem typical in a job search. The final page indicates you need to have a credit check done prior to their scheduling an interview, and to click on the link provided. When you do that, you're basically signing up for a $29.95 one-time fee, and then who knows how much more per month - after a FREE 7-day trial of their credit check/safety program. I hadn't even clicked the "submit" button before I got an email saying "welcome to Profinity - here's your membership package" - I'd already been charged $29.95, even though I hadn't clicked "submit". Letter follows - NOTE: DO NOT USE THE LINK IN THE LETTER BELOW!!!!!! I'm a dummy - you don't have to be:

Hello,

We would like to thank you for sending your resume to Cocventure. After reviewing your initial credentials, I think you could possibly be a great fit for our company.

Our Human Resource manager would like to schedule an interview with you before she leaves for vacation early next week. You need to complete the pre-interview screening before we can schedule an interview, which can be found at http://jobstaffingus.cocventure.org/Screen . Your applicant code is 2*****.

Please write down your code, as that is the only way you can gain access to your application and employee profile. Once you complete your screening someone from HR will contact you within 72 hours to schedule an interview.

Respectfully
Frank Mertes
Report to the FTC at https://www.ftccomplaintassistant.gov/
Comments
Error! The action you wanted to perform was not successful for some reason, maybe because of a problem with what you input. Please check and try again.

FlakeMistress
May 30, 2012

Wow, something about that seems like it should be ILLEGAL and the company SHUT DOWN!! Sneaky rotten vultures!!!

I hope you called your credit card company and had them cancel that membership. ☺

ahenderson
Aug 30, 2012
Profinity


I believe Profinity is the active party in these scams. I had applied and received an email for a full/part time Veterinary Clinic Receptionist and it sent a scam email (which I commented about on a different scam posting). It has a link to to go Profinity to complete a "free trial" credit check and then email them your account reference number you get after the credit check. I did not complete this process as this is an obvious scam.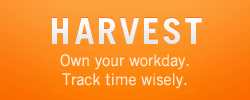 Like Us on Facebook
Login to Your Account
Who's Online
84 guests and 0 registered users online.
You are an unregistered user or have not logged in. You can register here.