R., Laura
Scammer!
Since: Friday, June 1, 2012
Email Address: info
opscreening.org
Website URL: http://opscreening.org/application <-- DO NOT CLICK THIS LINK!
Post Title: ACCOUNT RESOLUTION SPECIALIST SOUTH JERSEY
Location: south jersey
States affected: NJ - new jersey
Notes:
After responding to a detailed and legitimate sounding employment posting on Craigslist South Jersey for and Account Resolution Specialist I received the following email:

Dear Applicant,

Thank you for your interest.

I am the human resources manager for a fortune 500 job application screening company. Our organization helps companies and small businesses find qualified applicants in different niche markets.

Today, our client forwarded us your recent inquiry about a vacant position. After reviewing your resume and information we have decided to move forward you and start a screening process. This position is open for immediate hiring, and the client is looking for the right applicant as soon as possible.

Please complete our short application form through the secure website in this email as a next step before a live interview. This will take less than 5 minutes. After completion I will get back to you within 3-5 business days.

You can find the online application here:
http://opscreening.org/application

Your Personal Application Number is 3491029

Please note that the application number is valid for 24 hours.

Kindest Regards,
Laura R.
Human Resources Manager

**Upon clicking the aforementioned link I was asked to apply for my credit report for prescreening. I immediately saw red flags and exited out of the site and changed my email password. I typed in some keywords from her email and came across the flakelist. I have seen this same email in at least 3 other listings on this site in all different states with different names and different links. Don't fall for this form email!***
Report to the FTC at https://www.ftccomplaintassistant.gov/
Comments
Error! The action you wanted to perform was not successful for some reason, maybe because of a problem with what you input. Please check and try again.

mobycat26
Jun 01, 2012
**SHOULD BE SOUTH JERSEY


***SORRY GUYS DONT KNOW HOW I MESSED THAT UP....SHOULD BE FOR SOUTHERN NEW JERSEY! THANKS!


FlakeMistress
Jun 01, 2012

Fixed!! ☺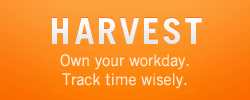 Like Us on Facebook
Login to Your Account
Who's Online
58 guests and 0 registered users online.
You are an unregistered user or have not logged in. You can register here.