Random Scammer
Scammer!
Since: Monday, June 4, 2012
Email Address: Brown_Jacob9516
hotmail.com
Location: nationwide
States affected: ALL - pretty much everywhere
Notes:
Another one spamming craigslist with fake job ads.


"We are now hiring for a part time Admninistrative Assistant.
Responsible for:
Handling e-mails for the marketing department
Reviewing and editing customer database records
Mailing marketing materials to customers
We require solid organizational skills, familiarity with Microsoft Office, and six months of clerical experience.

The successful candidate will be offered an unbeatable wage.

Please email your resume to Brown_Jacob9516@hotmail.com"


"We are currently seeking a Guest Service Agent to join our warm and inviting staff. This is an awesome position in the rewarding field of hospitality and tourism. If you have a true desire to satisfy the needs of others, possess a solid work ethic, and are eager to start a career with a company that offers both stability and growth, then apply now.

Qualifications:

-High school education or GED

-Good communication skills

-Strong problem solving skills

-Excellent customer service abilities

Responsibilities:

-Review guest arrivals

-Ensure all guest requests are met

-Provide a high level of guest services

-Assist with concierge services

-Answer all phone calls

-Respond to guest inquiries

-Facilitate the guest check in and check out process

-Monitor room availability

-Engage in other relevant duties as assigned



The successful candidate will be offered an unbeatable wage.



For more information, send an email to Brown_Jacob9516@hotmail.com"
Report to the FTC at https://www.ftccomplaintassistant.gov/
Comments
Error! The action you wanted to perform was not successful for some reason, maybe because of a problem with what you input. Please check and try again.
skamdeth
Jun 05, 2012

Also uses Green.Brock2731@yahoo.com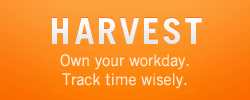 Like Us on Facebook
Login to Your Account
Who's Online
89 guests and 1 member online.
You are an unregistered user or have not logged in. You can register here.