Random Scammer
Scammer!
Since: Tuesday, June 5, 2012
Email Address: Green.Brock2731
yahoo.com
Location: nationwide
States affected: ALL - pretty much everywhere
Notes:
Posts fake job ads nationwide.

"Currently hiring an Administrative Assistant.

Duties:
*Proofs and edits correspondence
*Provides operational, procedural, and administrative assistance
*Receives and reviews incoming correspondence
The Administrative Assistant must possess:
*The ability to follow written instructions
*The ability to translate written policies
*The ability to work independently
Compensation to be determined.

Interested? Send your resume to Green.Brock2731@yahoo.com"

"Now looking to hire a full time Call Center Representative. This individual is responsible for answering billing inquiries and troubleshooting technical issues.
Requirements
-High school diploma or GED
-Customer service or call center experience
-Flexible availability
We are accepting applications via email at Green.Brock2731@yahoo.com"

"We are currently looking to hire and train a Customer Service Representative to work in our call center. This is a 6 month
contract position with a prestigious business.
Customer Service Representative Requirements:
-Call center phone experience
-Articulate
-Proactive
-Customer service oriented
-Ability to type 30 WPM
-Professional image

$10.00 - $10.50 /Hour

Please send your resume to Green.Brock2731@yahoo.com"
Report to the FTC at https://www.ftccomplaintassistant.gov/
Comments
Error! The action you wanted to perform was not successful for some reason, maybe because of a problem with what you input. Please check and try again.
skamdeth
Jun 08, 2012

Another one with similar ads: R.577Leroy@ymail.com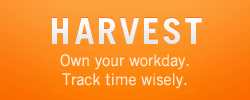 Like Us on Facebook
Login to Your Account
Who's Online
59 guests and 0 registered users online.
You are an unregistered user or have not logged in. You can register here.