Ruby, Phil
Swift Poland Mail
Scammer!
Since: Friday, June 8, 2012
Email Address: phil.ruby
swiftpolandmail.com
Post Title: Job 1339156021
Location: los angeles
States affected: CA - california
Notes:
I saw his name listed as a scammer and I want to report what he or she is up to now. See below for the e-mail I received, which I believe he found my resume on CareerBuilder.com.

Hello,

Title: SHIPPING, RECEIVING, AND TRAFFIC CLERK
Payment: $2900 a month fixed salary, + extra $30 per every pack. 10-15 packages/week + additional bonuses.
Job Role: Transportation

Transportation company is hiring at this moment for post of Shipping, Receiving, and Traffic Clerk in United States.
Your main job duties will be: receive parcels from shops and online stores, warehouses or directly from our clients. The Clerk should open the parcels and examine the goods visually for no defects, and ship the packages worldwide or directly to our clients.
Also the Shipping, Receiving and Traffic Clerk should contact to suppliers and our clients, to provide payments for goods.

Requirements are:
- US Employment permission
- High school diploma or GED
- Flexible schedule
- Legal age
- Skills or experience with personal computers, including E-mail, and word processing
- Excellent organizational skills
- Attention to details
- Must own cell phone.
Thank you for your attention. If you require any additional details please contact us at phil.ruby@swiftpolandmail.com .

Regards,
HR Manager,
Phil Ruby
Report to the FTC at https://www.ftccomplaintassistant.gov/
Comments
Error! The action you wanted to perform was not successful for some reason, maybe because of a problem with what you input. Please check and try again.
wandaj
Jun 10, 2012
Phil Ruby


I received the exact email on the 8th. I'm with you, probably got my resume from careerbuilder.com.

Thanks for the heads up!!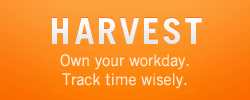 Like Us on Facebook
Login to Your Account
Who's Online
72 guests and 0 registered users online.
You are an unregistered user or have not logged in. You can register here.