Dunlap, Cathy
Scammer!
Since: Tuesday, June 12, 2012
Email Address: ladybug.val823
gmail.com
Location: wichita
States affected: KS - kansas
Notes:
This person responded to my Craigslist ad. This was the last email I received from "her" requesting that I wire money via Western Union to the "mover" so that my funds would be released to my Paypal account.
________________________________________________
> Date: Tue, 12 Jun 2012 03:20:47 -0700
> Subject: Re: Oak dining table & hutch - $1000 (NE Wichita)
> From: ladybug.val823@gmail.com
>
> Payment completed.....Kindly get the agent money send ASAP
>
> I have just completed the payment and i am sure PayPal would have sent
> you a Confirmation email . Please, check all your mail
> folders(inbox,spam and junk mail). I sent a total Payment of $1,600. i
> added $600 but $500 will be sent to my Pick Up Agent via Western
> Union. The extra $100 is to cover the western union fee and PayPal
> charges. PayPal will not release the funds until you email them the
> Western Union details for verification and also to enable my pick up
> agent to come for pick up and inspection. Here is the agent's details
> where the money will be sent.
>
>
> NAME: Lynn Shine
> Address: 1820 N.W. Evergreen Pkwy, Beaverton, OR 97006
>
>
> Please get the necessary details sent to PayPal (Money Transfer Control
> Number)MTCN and Sender's Name and Address used
>
> Thanks for your usual cooperation
> Cathy
>
> --
> !!!GOD BLESS AMERICA!!!
Report to the FTC at https://www.ftccomplaintassistant.gov/
Comments
Error! The action you wanted to perform was not successful for some reason, maybe because of a problem with what you input. Please check and try again.

ThePowersThatBe
Jun 12, 2012

I see that 3 different email accounts were used ladybug.val823 gmail.com, catlap109 gmail.com and ddeani aol.com from this Cathy person.

Nettiet
Jun 17, 2012
Cathy Scammer


My email with the exact same wording was from jjoshwalker18@gmail.com but when I replied back, it went to catlap109@gmail.com. So glad I checked!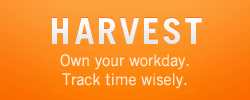 Like Us on Facebook
Login to Your Account
Who's Online
69 guests and 0 registered users online.
You are an unregistered user or have not logged in. You can register here.