Coyte, Ian
ACCENTURE RESELLERS
Scammer!
Since: Wednesday, June 13, 2012
Phone number: +44 703 595 2981
Post Title: Virtual Assistant
Location: new york city
States affected: CT - connecticut NJ - new jersey NY - new york
Notes:
The Usual: I responded to a job ad in NY Craigslist. Here's the body of the email I received on 6/12/12:

I'm Mr Ian Coyte, HR Manager for ACCENTURE RESELLERS INC., I'm talking to you from the United kingdom at the head office of the firm, we are currently have Administrative Assistant/ Customer Service and we have just 5 slots to fill in. we hope after the interview you will be among those that we would employ.

We have received your resume via email. This is a work from home position. This is a whole new innovation for Working Independently from Home. We have vacancy for 5 Staffs and your prompt and accurate response to the interview questions below would definitely give you an edge.

We are ACCENTURE RESELLERS INC Head Quarters in United Kingdom. This Home position is temporary pending when our Regional Offices in New York is completed. Our online staffs would be first hand to become permanent staffs, Managers and supervisors at these centers soon after completion without any application.


-- We are actually working on the website to take on the large database and entry for our client logs. Our new website would be launched early next year. We deal with High Tech Hardware and Software communication equipment and we also refurbish & repackage them for sale in bulk retail. Our website is under major reconstruction to be able to contain all our networking staffs in one 4G Online Network community.


-- Basically we have high esteemed clients whom we have lost records for their purchases. Now we would be having you work with us under data entry section in order to go through records and files to compute these back log of data and even up to date and current data files for our clients & customers purchase transactions to be stored properly in the new data base.


-- We have a large network of clients with huge loads of unprocessed paper work and customer/client purchase records that have not been properly computed. We are offering this position due to the cut down on our work force few months ago. This position is strictly data entry and the position offers full equipments and facilities for the job from home.

-- The pay for this position is $24.00 Per Hour. You would be attached to a supervisor whom you would report to on daily basis for your log duty. 5 hours Maximum daily and Tax forms are not required because you would be calculating your tax yourself for your own evaluation.

IMPORTANT : Respond to the following Interview questions. This would be used to evaluate your knowledge of the position in question.


*********************************************************************************************************************************
INTERVIEW QUESTIONS

* Have you ever worked Online at any Capacity?

* Ever worked from home?

* What do you Understand by Business Ethics & Customer Relations?

* Tell Us why you feel you are the right person for this Job?

* Are you taking this as a primary Job?

* Do you have Professional Reference? ( Give us 2 Contacts )Name: Number:

* How Many Hours are you willing to Devote to the Home Business Unit?

* Have you any experience in working as an Administrator Assistant OR Customer Care Representative?

* Do you know how to operate a Printer/Fax/Scanner/Photocopier perfectly?

* What do you Understand by Privacy & Code of Conduct?

* Explain Petty Cash Transactions?

* Describe yourself?

* What is your Clerical Speed?

* Do you have knowledge on how to use the Spread Sheet, Excel and General Microsoft Office tools?

* What is your pay from you current or past Job?

* Are you willing to give your best shot at working with our online staffs?
*********************************************************************************************************************************

This is the end of the interview process. Our email conversation would be recorded and reviewed by the Management Desk. You would be updated in the next 5min rather be online for the next 24 - 48 Hours to know if you did get the position. Kindly hold for Response.

Kind Regards,

Mr. Ian Coyte.
Head of Personnel Management
Resource for Online Staffs
Company Name: ACCENTURE RESELLERS INC.
PHONE: +44 703 595 2981
FAX: 1-800-656-1902
Report to the FTC at https://www.ftccomplaintassistant.gov/
Comments
Error! The action you wanted to perform was not successful for some reason, maybe because of a problem with what you input. Please check and try again.
skamdeth
Jun 13, 2012

This bears repeating, from joewein.de:

"If an email mentions a UK phone number starting with +4470, it usually means that the sender of that mail is not in the UK at all and it is almost guaranteed to be a scam.

Usually the presence of a +44 70 number in a 419 scam email means you're dealing with criminals based in Nigeria who are using these numbers to make people believe they're dealing with someone legitimate who is in the UK instead of a criminal in an Internet cafe on a different continent."


lmb247
Jun 14, 2012
DON'T FALL FOR THIS CRAP !!


I agree.

....................................

My email response to this SOB was:

I have lots of experience, interviewed at numerous companies throughout my career, and your approach tells me that you don't know how we conduct business in this country.

People like ME use the internet to find out information about people like YOU, and put your SCAM all over the internet.

............................

Thanks for posting this.

LB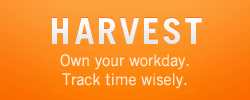 Like Us on Facebook
Login to Your Account
Who's Online
74 guests and 0 registered users online.
You are an unregistered user or have not logged in. You can register here.