1-866-331-8758
Scammer!
Since: Wednesday, June 13, 2012
Phone number: 1-866-331-8758
Post Title: $920 / 3br - 1350ft² - Newly renovated in great area (Salem)
Location: salem, OR
States affected: OR - oregon
Notes:
They try to get you to call this number for a bogus rental scam.
Report to the FTC at https://www.ftccomplaintassistant.gov/
Comments
Error! The action you wanted to perform was not successful for some reason, maybe because of a problem with what you input. Please check and try again.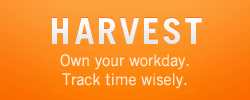 Like Us on Facebook
Login to Your Account
Who's Online
38 guests and 0 registered users online.
You are an unregistered user or have not logged in. You can register here.