252-301-6051
Scammer!
Since: Wednesday, June 13, 2012
Email Address: tsosrasko
yahoo.com
Phone number: 252-301-6051
Location: portland, OR
States affected: OR - oregon WA - washington
Notes:
This bozo is running a Nigerian rental scam on Craigslist. They steal a legitimate rental homes photos and description, post it as their own home, and changed the rental price to something cheap to attract potential victims. AVOID!!!
Report to the FTC at https://www.ftccomplaintassistant.gov/
Comments
Error! The action you wanted to perform was not successful for some reason, maybe because of a problem with what you input. Please check and try again.

FlakeMistress
Jun 15, 2012
Here's his line of BS: I should string him along and post about it in our forum, eh?? ☺ From: Rasko T Sos <tsosrasko@yahoo.com> Sent: Friday, June 15, 2012 1:25 PM Subject: Re: $900 / 3br - 1773ft² - Spacious Home For Rent (Salem OR 97305) Hello, Thanks for your interest in my property, the home is still available and ready for move in. I am Bishop Rasko T Sos the house is located at (4360 Samantha Court Northeast, Salem OR 97305) , This home has been totally remodeled. All wood floors, new appliances, RO System and soft water and landscape service included. Great home has it all and utilities are included in the rent. I and wife and Our 15 years old son are currently in Hertford,NC for missionary call where I work with a group called (First Baptist Hurst ) .as the lord says in his word(Matt 24:14 and this gospel of the kingdom will be preached in all the world as a witness to all the nations,and then the end will come)(Matt 28vs19 Go therefore and make disciples of all the nations,baptizing them in the name of the father and of the son and of the holy spirit) Before we left Salem OR , we search for a God fearing and reputable agent who can take good care of the house but we couldn't get any honest agent.all agent we came across are not honest and they are ripper, The first agent we put our house in care almost get us in trouble by renting out my house to many applicant but thanks to God we have settled the issue, currently i have order them to remove there sign board away from my house , i am sure there most have done that but in-case they have not remove it don't contact them for any reason, You can reach agreement with me owner , because of the issue i experience with those dishonest agent We decide to left with the key, remote and the papers. I'm willing to rent out the home to a person who can promise me he/she will care for the house as we use to do when we are in the state and who is able to come up with monthly rent of $900 and a security deposit of $1100 ($2000) but Security Deposit first as a move in deposit and I will like him/her to assure me that the house will be properly managed. Concerning the lease, duration is minimum of 6months or according to the wish of -tenant need. I have received some proposals regarding the rent because it is located in a very good area of Salem OR , but I still have to make sure it is rented out to someone who can take good care of it. I'm giving out the home with such a reasonable amount because I am only paying God back for his kindness and mercy over me and my family with that I have asked for such a reasonable amount. It`s also a pride for me to work for him on a missionary work. Also I need someone/a family that will take good care of the house as their own property, we will be here in Hertford,NC for 5 years throughout our missionary work. If you can assure me that you can take proper care of the property and also you can afford the move in deposit, kindly confirm your interest by getting back to me with the below application details. RENT APPLICATION DETAILS FIRST NAME:__________________ MIDDLE NAME: _________________ LAST NAME: __________________ PROFESSION: ________________ PHONE (____) __________ (CELL)PHONE (____) __________ (WORK)PHONE (____) __________ (HOME)KIDS _____ (YES/NO), HOW MANY ________ PRESENT ADDRESS: _____________________ CITY: _______________ STATE: ______________ ZIP-CODE: ____________ HOW LONG? ___________IF RENTING WHY ARE YOU LEAVING? IF THIS HOUSE IS BEING GIVEN TO YOU,HOW LONG DO YOU INTEND STAYING? ____________ WHEN DO YOU INTEND MOVING IN? ______________ IS THE DOWN PAYMENT READY? IF YOU HAVE A PET, NAME OF PET: _____________ KIND OF PETS: _____________ HABITS DO YOU SMOKE? ______________ DO YOU DRINK? ______________ DO YOU WORK LATE NIGHT? I'll be looking forward to hear from you with all this details so that i can have it in my file in-case of issuing the receipt for you and contacting you. The Lord Almighty has been good to me, I am paying him back with my missionary call. I could let you remain in the house till I come back if you are a good tenant. God Bless You. Sincere Regards Bishop Rasko T

FlakeMistress
Jun 15, 2012

Update: Decided to string him along... ☺

http://flakelist.org/forum/viewtopic/topic/262/start/0#pid1077


ThePowersThatBe
Jun 15, 2012
Forum Wow...Another One! This Guy IS Clever!!


FM, I knew I saw the address (Samantha Court), you were in contact with Larry Thomas from Chicago.


FlakeMistress
Jun 16, 2012

TPTB, this guy has a U.S. #. (252)301-6051. I am wondering if he is actually located in the US? If so, he might be an easy one to catch. What do you think?


ThePowersThatBe
Jun 16, 2012
Worth A Try FM - Track him through his cell


This phone number is probably the number of the mule that picks up the money. Bet that the address he wants you to wire the money is in North Carolina.

Cell Phone Info

Ahoskie, North Carolina, carrier Verizon.

Can you get any useful info off his email headers, or is he routing everything through CL?


FlakeMistress
Jun 16, 2012
Here ya go, TPTB....


Actually, I will email it to you. I tried to post it here but it makes the site go bezerk!!! ☺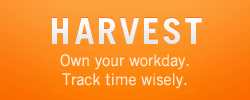 Like Us on Facebook
Login to Your Account
Who's Online
58 guests and 1 member online.
You are an unregistered user or have not logged in. You can register here.