McCoy, Heather
Scammer!
Since: Wednesday, June 13, 2012
Email Address: heather.lmccoy
yahoo.com
Phone number: 2348027799413
Post Title: $600 / 2br - Great
Location: nationwide
States affected: ALL - pretty much everywhere
Notes:
Someone in Malaysia trying to run one of those rental scams.... See the entire scam (and me stringing her along) in our forum. (Click the link below. YES, it is safe!!) ☺

http://flakelist.org/forum/viewtopic/topic/259/start/15#pid1046
Report to the FTC at https://www.ftccomplaintassistant.gov/
No comments have been added yet. Be the first!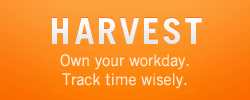 Like Us on Facebook
Login to Your Account
Who's Online
44 guests and 0 registered users online.
You are an unregistered user or have not logged in. You can register here.