Dockins, James
JULIUS BERGER CONSTRUCTION CO
Scammer!
Since: Wednesday, June 13, 2012
Email Address: jamesedockins
yahoo.com
Phone number: +2347045669610
Website URL: http://charlotte.craigslist.org/apa/3072826777.html <-- DO NOT CLICK THIS LINK!
Post Title: $550 / 3br - Single-Family Home (Salisbury NC)
Location: charlotte
States affected: NC - north carolina
Notes:
I emailed about this house on craigslist, I received this response:

Thanks for your email. The house is still available. I decided to rent the house because we are going to spend more time here in Abuja, about 4 years. I must confess that I am very new in this landlord business. I and my wife own the house located at (5070 Woodleaf Road, Salisbury NC 28147). Due to my job as a civil engineer, I works for a German company called JULIUS BERGER CONSTRUCTION CO, and now i have been transfer to West Africa. I spent less time in the States so I could not get a hold on any Realtor to handle this rent issue, although it was when I knew how long we are going to stay in Africa that I decided to rent out the house. However,the initial plan was to sale out the House. which I tried, but sometimes the agents inflates the prize and it takes longer to sell.The house include the utilities like Heat, A/C in wall/window, Hydro, cable, Garbage Disposal, Fireplace , Fridge, stove, Dishwasher, Dryer, Breakfast Bar, Dining Table and Sofa Set,Refrigerator,Canopied deck overlooking nature.,internet access e.t.c. because of this reason and more we need a responsible person that can take very good care of it as we are not after the money, but want it to be clean and for you to take it as if it were yours. I hope you will promise me to take very good care of my home, also i will be come once in 4 months for visit to see how you are taking care of the home, and if any thing need to be repair in the home, i can fix it back!
Information about the house below:
The rent is: $550 Security Deposit: $450
This 3 bedroom home
Pet are also Welcome.
SO IF YOU ARE REALLY INTERESTED I WILL WANT YOU TO FILL THE RENT APPLICATION FORM BELOW.
RENT APPLICATION FORM.
Name (First name/ Middle name/Surname ) : __________?
Phone # : __________?
How many proposed occupants : __________?
Present Address/City/State : : __________?
Please describe Breed, size : __________?
Personality of pet : __________?
Preferred move in date : __________?
Intended length of lease: __________?
Are you ready to put down the security deposit payment: __________?
Length of previous tenancy : __________?
Comment: YOU CAN ONLY DRIVE BY AND SEE MY PLACE FROM THE OUTSIDE, BUT IF YOU DRIVE BY THE HOME YOU MAY SEE A SIGN THERE, YOU HAVE NOTHING TO WORRY ABOUT IT BELONGS TO OUR PREVIOUS AGENT SO YOU HAVE ABSOLUTELY NOTHING TO WORRY ABOUT AND YOU DON'T HAVE TO CALL THEM BECAUSE THEY DON'T HAVE ACCESS TO THE HOME ANYMORE! IF YOU ARE INTERESTED IN RENTING GET THE TENANCY RENT APPLICATION FORM FILLED OUT AND SEND IT BACK TO ME.YOU CAN CONTACT ME AT +2347045669610
Regards,
James E Dockins


A bit sketchy, yes?
Report to the FTC at https://www.ftccomplaintassistant.gov/
No comments have been added yet. Be the first!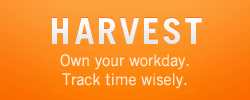 Like Us on Facebook
Login to Your Account
Who's Online
25 guests and 0 registered users online.
You are an unregistered user or have not logged in. You can register here.