Dunlap, Cathy
Scammer!
Since: Thursday, June 14, 2012
Email Address: ladybug.val811
gmail.com
Location: wichita
States affected: KS - kansas
Notes:
I have received several scamming emails from this person from three different email addresses, including this one.
Report to the FTC at https://www.ftccomplaintassistant.gov/
Comments
Error! The action you wanted to perform was not successful for some reason, maybe because of a problem with what you input. Please check and try again.

FlakeMistress
Jun 14, 2012

Cathy Dunlap is elsewhere on the Flakelist, trying to run a similar scam.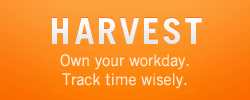 Like Us on Facebook
Login to Your Account
Who's Online
62 guests and 0 registered users online.
You are an unregistered user or have not logged in. You can register here.