Cotton, Elliot
ITT Solutions
Scammer!
Since: Thursday, June 14, 2012
Email Address: elliott.cotton90
gmail.com
Location: raleigh / durham / CH
States affected: NC - north carolina
Notes:
I have been searching for jobs on Craigslist, I received this e-mail back. Searching for the company, it does not exist anywhere within Raleigh and the story is very sketchy.

>>>>>>>>>>>>>>>>>>>>>>>>>>>>>>>>>>>>>>>>>
I have received your email response to our employment position.

Thank you for your interest. We are going to hire more than one person,
so I would like to setup an interview with you and see if we can get you the job.

I will need to show your resume to my manager in order to provide you with an appointment time.
There is a resume formating issue, so we are using an employment website to provide us with the
appropriate resume format, in order to process your job application.

We have paid for this service and it is free for you to upload your resume.

This is the link where you can upload your Resume

Please send me an email when you have uploaded your resume so that I can schedule an interview with you today.

Thank you,
Elliott Cotton - HR Department
ITT Solutions
Report to the FTC at https://www.ftccomplaintassistant.gov/
No comments have been added yet. Be the first!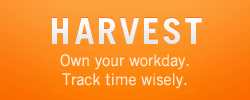 Like Us on Facebook
Login to Your Account
Who's Online
30 guests and 0 registered users online.
You are an unregistered user or have not logged in. You can register here.