Random Scammer
Scammer!
Since: Friday, June 15, 2012
Email Address: cliftonlarry32
yahoo.com
Post Title: $800 / 2br - 2 bedroom home for rent in newark (Newark NJ 07112)
Location: north jersey
States affected: NJ - new jersey
Notes:
Scammer trying to rent out a 2 bedroom for $800 in Newark! (Ya right!)

http://salem.craigslist.org/apa/3079040707.html
Report to the FTC at https://www.ftccomplaintassistant.gov/
No comments have been added yet. Be the first!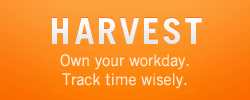 Like Us on Facebook
Login to Your Account
Who's Online
29 guests and 0 registered users online.
You are an unregistered user or have not logged in. You can register here.