Crawford, Malcolm
Scammer!
Since: Friday, June 15, 2012
Email Address: yhovatewunyjac
hotmail.com
Website URL: http://dlarentals.com/search/ <-- DO NOT CLICK THIS LINK!
Post Title: Re: $500 / 2br - Style, Relaxation and Quiet Renovated House (Salem)
Location: salem, OR
States affected: OR - oregon
Notes:
Another bogus rental credit report scam.

From: Malcolm Crawford <yhovatewunyjac@hotmail.com>
To:
Sent: Friday, June 15, 2012 8:47 AM
Subject: RE: $500 / 2br - Style, Relaxation and Quiet Renovated House (Salem)


Hello Daisy,

Thank you for your rental inquiry!

The rental is still available. We thougth we had the place rented to a couple we showed it to last week, but now it seems that they changed their mind, so we need to lease it as soon as possible. You were the second one to email me about it.

I am sure you will want to do a walk through of the property, but my family doesn't want me to advertise the address as a measure of safety. Last time we did that without verifying people, the empty property was broken into and vandalized. We don't want that to happen again! You will be responsible for cable, internet, and phone, if you decide to have these services. Just to confirm, we DO allow pets at this property.

If you would like to set up an appointment, go to the link below and enter the Property ID in the search box.

Website Link: http://dlarentals.com/search/
(Copy and paste this link to your address bar if it is not clickable)

Your Property ID is: qQTocEZOSU

We use this site for all the properties we manage. Just fill out the online form and indicate that you want the free report. The actual scores aren't important to us, it's more of a formality to have it on file, to make sure there are no previous property related issues.

As far as getting together to see the property goes, I am available to show it any time from 10:00 am on, for the next week. Let me know once you have it printed out, and we will set up a time to do your walk-through.

Thank you once again for your interest!
Report to the FTC at https://www.ftccomplaintassistant.gov/
No comments have been added yet. Be the first!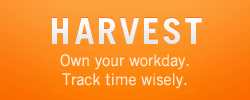 Like Us on Facebook
Login to Your Account
Who's Online
45 guests and 0 registered users online.
You are an unregistered user or have not logged in. You can register here.