Aston, Dean
Art Gallery
Scammer!
Since: Saturday, June 16, 2012
Email Address: deandesk
blumail.org
Phone number: 518-772-3265
Post Title: personal assistant
Location: portland, OR
States affected: OR - oregon WA - washington
Notes:
I responded to an add in craigslist for a personal assistant. I did a little research, and found this website, and saw several very similar emails! Here is the email I received:

Thanks for the interest...As they say, punctuality is the soul of business. I believe promptness is key if any business is to thrive. I want to thank you for your prompt response. I have gone through your resume and it seems good enough. I will not be able to meet up with you until I get back from my trip. You will resume work with helping me on errands, sorting out my delivers and packages and doing my shopping. You will be properly briefed in order to carry out every task appropriately. I believe we can start the purchase with TRUST, Please assure me of your trust, honesty, promptness to duty and commitment.
Its great to know you are willing to work for me. I cherish versatility and freedom in a working relationship so you can work from your home or office. I will make for financial aid to be sent to you for purchase of some paintings and other merchandise ( pay my bills on my behalf)Sit for delivery( at your home) or pick items up at nearby post office at your convenience.
Let me know if you will be able to offer me any/all of these services. Where are you located? I would love to meet up with you to talk about this job but I am currently away on business. I am in Australia so there will be no interview. I will prepay you in advance to do my shopping. I will also have my mails and packages forwarded to your address. If you will be unable to stay at your house to get my mails, I can have it shipped to a post office near you and then you can pick it up at your convenience. When you get my mails/packages; you are required to mail them to where I want them mailed to. You don't have to put money out of your pocket, all you have to do is have packages shipped to your house and do my shopping.
You are allowed to open the packages to reveal its content.
The content of the packages are computer and electronics, clothings business and personal letters..... All expenses and taxes will be covered by me.
You will work between 15 and 20hrs a month.. How much will you charge Weekly? I will pay $300.00.
That is not a bad offer is it? I need your service because I am constantly out of town.
I work in Real-estate and I own an Art Gallery in Australia.
I will return to USA in August, so this process will be on going till then. If you don't mind, I will meet up with you when I return and then we can talk about the possibility of making this long term.Well, let me know if you are able to handle the position.
Hope to hear I will email you the list and pictures of what to shop for when I am ready.
No heavy packages is involved! You can do the shopping at any nearest stores.You will be shopping for Electronics and clothing's.
I will provide you my personal UPS account number for Shipping.All you have to do is provide my account number to UPS and shipping charges will be applied into the account. I will provide clear set of instructions for each task I need done as well the funds to cover them.
If I were to mail you money to do my shopping plus upfront payment for your service, where would you want it mailed to? How should your name appear on the money?Maybe you can provide me with the following details below: deandesk@blumail.org




Full Name:
Full Address:
Apt#
City:State:
Zip Code:
Phone Number:
Age:


My Phone # 518-772-3265
Thank you
Dean
Report to the FTC at https://www.ftccomplaintassistant.gov/
No comments have been added yet. Be the first!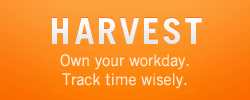 Like Us on Facebook
Login to Your Account
Who's Online
51 guests and 0 registered users online.
You are an unregistered user or have not logged in. You can register here.