Random Scammer
Scammer!
Since: Tuesday, June 19, 2012
Email Address: Gabrielle7256-Herman
hotmail.com
Location: nationwide
States affected: ALL - pretty much everywhere
Notes:
Gabrielle7256-Herman@hotmail.com is another scammer posting job ads all over the country:


$10.00 - $11.00 / hour

Now hiring for an Administrative / Data Entry Clerk position/
Primary Functions:
-Entering and gathering information from a database
Processing of billing
-Other various administrative duties
Qualifications:
-Experience using MS Office products
-Professional demeanor
-High School Diploma or GED
If you are detail oriented and looking for a fast paced office environment to work in, we invite you to apply!
$10.00 - $11.00 / hour
Send resume via email to Gabrielle7256-Herman@hotmail.com"

"We need a qualified Welder to join our team! The Welder will work with other associates to perform steel and aluminum welding. Must be familiar with weld symbols and shop drawings. Previous related experience is preferred. The Welder will be compensated $20.00 - $26.00 an hour for a full time position.
$20.00 - $26.00 an hour

For more information, send an email to Gabrielle7256-Herman@hotmail.com"

"We have a temporary Office Assistant opening.
To be considered, you must have 10 key calculator skills, ability to multi-task, and have good phone experience.
This position pays $9.50 an hour.
If interested, apply at Gabrielle7256-Herman@hotmail.com"
Report to the FTC at https://www.ftccomplaintassistant.gov/
Comments
Error! The action you wanted to perform was not successful for some reason, maybe because of a problem with what you input. Please check and try again.
skamdeth
Jun 20, 2012

Another one:

collinsmith876@hotmail.com

also:

J15.Lyons@hotmail.com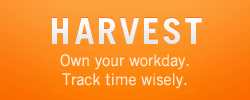 Like Us on Facebook
Login to Your Account
Who's Online
45 guests and 0 registered users online.
You are an unregistered user or have not logged in. You can register here.