Harris, Antonia & John
Scammer!
Since: Thursday, June 21, 2012
Email Address: antonia.harris11
gmail.com
Website URL: http://philadelphia.craigslist.org/ctd/3091550967.html <-- DO NOT CLICK THIS LINK!
Post Title: 2005 toyota corolla - $2108 (philadelphia)
Location: philadelphia
States affected: PA - pennsylvania
Notes:
Hi,
The car is in perfect condition, no electric problems, no accidents/liens/loans. No scratches, never been repainted. I have all the car manuals, title,documents. I'm selling this car because my child of only 19 died 4 months ago in a car accident,a drunk driver hit him and his fiancee. He was with his fiance's car coming to our home at his little brother birthday of 10 years old. The car belonged to my son and it brings me bad memories and that's the reason I want to sell it. The last price is $1,934. Me and my husband travel a lot with our business and we want to make this deal through eBay's Buyer Protection Program.I just need your full name,full shipping address, home/cell # so I can open a case.(with no further obligation or fees).eBay will contact you with all the Transaction/shipping details you will need.We will take care of the shipping so don't worry.

VIN:1NXBR32E55Z513264
Mileage :69,227
Body Style :Sedan
Exterior Color :Black
Interior Color :Black
Engine :4 Cylinder
Transmission :Automatic
Drive Type :2 wheel drive
Fuel Type :Gasoline
Doors Four Door


Thank you for your time,
Antonia and John Harris


Here you can see some pictures with the car: http://www.use.com/8853b0ff528581099a8a#photo=1


I found out it was a scam from this site:

http://www.fightthescams.com/2012/05/10/2005-toyota-corolla-s%E2%80%8F-antonia-and-john-harris-scam/
Report to the FTC at https://www.ftccomplaintassistant.gov/
Comments
Error! The action you wanted to perform was not successful for some reason, maybe because of a problem with what you input. Please check and try again.

ThePowersThatBe
Jun 22, 2012

Our only child died coming home for his little brother's birthday - lol

skamdeth
Jun 22, 2012

The fake eBay email that followed this came from buyers-center.com. The last location of that particular car was in Jacksonville FL.


ThePowersThatBe
Jun 25, 2012

Selling a car with Michigan plates on PA craigslist.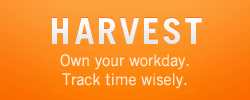 Like Us on Facebook
Login to Your Account
Who's Online
23 guests and 0 registered users online.
You are an unregistered user or have not logged in. You can register here.