Random Scammer
Scammer!
Since: Sunday, June 24, 2012
Post Title: GRK Corporate
Location: atlanta
States affected: GA - georgia
Notes:
I have been job hunting for months now and unfortunately there are quite a few scammers out there. After I almost fell victim to a Western Union type scam, I have come up with this solution which gets these morons to NEVER contact me again.

Reply to the e-mail (I just did to GRK a few minutes ago) with this message...

"I looked up GRK corporate on google and find that this is a scam. Take me off your list. If you mail or e-mail anything to me, it will be turned over to the Prescott Police Dept."
Report to the FTC at https://www.ftccomplaintassistant.gov/
Comments
Error! The action you wanted to perform was not successful for some reason, maybe because of a problem with what you input. Please check and try again.

FlakeMistress
Jun 25, 2012

Would you happen to have the email for this scammer?


ThePowersThatBe
Jun 25, 2012

It's our buddy Victoria Sweet.

kanyewest
Jul 01, 2012
she aint so sweet


she's so f-ing annoying.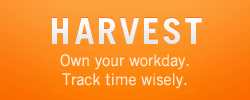 Like Us on Facebook
Login to Your Account
Who's Online
38 guests and 0 registered users online.
You are an unregistered user or have not logged in. You can register here.