Brown, David
Scammer!
Since: Friday, June 29, 2012
Email Address: frey007
mail.com
Post Title: Seeking Actress for Student Film ($200) (Hammond, IN)
Location: chicago
States affected: IL - illinois IN - indiana
Notes:
This gross man posted on Craigslist that he was auditioning for a "student film."

Offering $200 while claiming to be a student is a red flag.

When emailed and asked about the project he sent a "script" which contained only sexual situations. The role he was casting for was of a young woman who would be handcuffed to a bed and have pies thrown in her face.

???!?!?!

I asked what school this was for and how exactly this material was appropriate for class to which he responded that he attends Purdue Calumet and the film is actually not for school, but rather, for him to "gain experience."

HE HAS POSTED THIS EXACT AD sans the "student" part IN FETISH numerous times before. When this point was brought this to his attention, he didn't respond. He was told to change the nature of his post to STOP LYING TO PEOPLE ABOUT THE CONTENT AND HIS INTENTIONS.

WHAT A GROSS SCAMMER!!! HE DECIDED TO SCAM UNSUSPECTING, LEGITIMATE ACTRESSES INTO SENDING THEIR PICTURES & INFORMATION AND MAKE THEM THINK HIS PROJECT IS LEGIT.

ABSOLUTELY NOT.
Report to the FTC at https://www.ftccomplaintassistant.gov/
Comments
Error! The action you wanted to perform was not successful for some reason, maybe because of a problem with what you input. Please check and try again.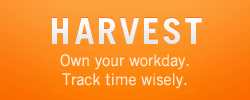 Like Us on Facebook
Login to Your Account
Who's Online
44 guests and 0 registered users online.
You are an unregistered user or have not logged in. You can register here.