Kiriakou, John C
JULIUS BERGER CONSTRUCTION PLC
Scammer!
Since: Friday, June 29, 2012
Email Address: renthome818
yahoo.com
Website URL: http://washingtondc.craigslist.org/nva/apa/3106618913.html <-- DO NOT CLICK THIS LINK!
Post Title: $3000 / 5br - Stunning 5BR/4.5BA Craftsman. 4-lvls. Nearly 5000sf - perfect living & (Arlington VA )
Location: washington, DC
States affected: DC - district of columbia MD - maryland VA - virginia
Notes:
This is the title of the CL post: $3000 / 5br - Stunning 5BR/4.5BA Craftsman. 4-lvls. Nearly 5000sf - perfect living & (Arlington VA )

This is the body of the CL post - there were also pics: Stunning 5BR/4.5BA Craftsman. 4-lvls. Nearly 5000sf - perfect living & entertaining spaces. Blocks to all Clarendon area offers! Formal Liv & Din rms. Arts & Crafts details thruout. 175-bottle wine cellar. 2-car Attchd Gar. Gourmet Kit & Great Rm open to screened-in porch. MBR Retreat offers his/hers walk-ins, steam shower, Whirlpool tub.

Email reply after I sent an inquiry (because really, what if this was for real?? that would be amazing!):
Greetings!
Thanks for your email.. The house is still available. I decided to rent the house because we are going to spend more time here in West Africa, about 5 years.. Let me start by introducing myself. I must confess that I am very new in this landlord business..However, My name is John C Kiriakou. I and my wife own the house located at (2924 2nd Street North, Arlington VA 22201). Due to my job as a civil engineer, I works for a German company called JULIUS BERGER CONSTRUCTION PLC, and now i have been transfer to West Africa to work in a branch in West Africa. I spent less time in the States so I could not get a hold on any Realtor to handle this rent issue, although it was when I knew how long we are going to stay in Africa that I decided to rent out the house. The house include the utilities like Heat, A/C in wall/window, Hydro, cable, Garbage Disposal, Fireplace , Fridge, stove, Dishwasher, Dryer, Breakfast Bar, Dining Table and Sofa Set,Refrigerator,Canopied deck overlooking nature.,internet access e.t.c. because of this reason and more we need a responsible person that can take very good care of it as we are not after the money , but want it to be clean and for you to take it as if it were yours.


The rent is: $3,000
Security Deposit: $1,500
For this 5 Bedroom Home.
Pets Allowed:Dogs and Cats.
Available :Available Now for move in.


SO IF YOU ARE REALLY INTERESTED I WILL WANT YOU TO FILL THE RENT APPLICATION FORM BELOW.


RENT APPLICATION FORM.
FIRST NAME:__________?
MIDDLE NAME:__________?
LAST NAME:__________?
DATE OF BIRTH:__________?
PROFESSION:__________?
ARE YOU MARRIED:__________?
PHONE:
(CELL)PHONE:__________?
(WORK)PHONE:__________?
(HOME)PHONE:__________?
EMAIL:__________?
KIDS_____ (YES/NO), HOW MANY________
PRESENT ADDRESS: _____________________
CITY: _______________
STATE:______________
ZIP CODE: ____________
WHY ARE YOU LEAVING YOUR CURRENT ADDRESS:__________?
IF THIS HOUSE IS BEING GIVEN TO YOU:
HOW LONG DO YOU INTEND STAYING:____________?
WHEN DO YOU INTEND MOVING IN:______________?
IF YOU HAVE A PET:
NAME OF PET:_____________?
KIND OF PETS:_____________?
HABITS:
DO YOU SMOKE______________ ?
DO YOU DRINK______________?
DO YOU WORK LATE NIGHT____?.


REFERENCE:
NAME:__________?
ADDRESS:__________?
TELEPHONE NUMBER:__________?
RELATIONSHIP:__________?


TAKE NOTE: YOU CAN ONLY DRIVE BY AND SEE MY HOUSE FROM THE OUTSIDE AND IF YOU ARE INTERESTED IN RENTING GET THE APPLICATION FORM FILLED OUT AND SEND IT BACK TO ME SO THAT I CAN SHIP MY KEYS TO YOU FOR YOU BE ABLE TO GO AND LOOK AT THE INSIDE OR MOVE IN IMMEDIATELY. I WOULD HAVE REALLY LOVE TO SHIP THE KEYS TO SOMEONE IN STATE BUT I DON'T HAVE ANYBODY THERE RIGHT NOW AND I DON'T WANT TO MAKE USE OF ANY THIRD PARTY THAT IS WHY AM HANDLING MY PROPERTY MYSELF..


God Bless,
John C Kiriakou.



Interesting note: The name used, John C Kiriakou, was recently in the news. It made for an interesting google search.


I didn't reply because of course it seemed fishy and then I started searching the internet. Yeah...

I flagged this one on CL already. Hope it gets removed soon.
Report to the FTC at https://www.ftccomplaintassistant.gov/
Comments
Error! The action you wanted to perform was not successful for some reason, maybe because of a problem with what you input. Please check and try again.
jcar511
Jul 02, 2012
Identical Scammer


I recently received an identical email to this one, and thought it was a little sketchy so I decided to do a little googling and I am glad that I did!

It was for an apartment in New Haven, CT. He used the name William Tope and I will go back on CL and report it as scam!

Thanks for posting this!

EKendall
Jul 14, 2012
Another Identical Scammer


I recived one also but this one came days later and read "Sorry for the late responce"

It was for a one bedroom house in Manchester, NH (asking price $500/month) with the name Richard Moschen.

Seemed fishy so I checked it out and found this. Thank you for posting this I will now go and flag the ad.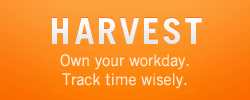 Like Us on Facebook
Login to Your Account
Who's Online
29 guests and 0 registered users online.
You are an unregistered user or have not logged in. You can register here.