Baker, Jeremy
National Warehouse Corp
Scammer!
Since: Friday, June 29, 2012
Email Address: jeremy
fashfour.com
Website URL: http://www.fashfour.com/ <-- DO NOT CLICK THIS LINK!
Post Title: National Warehouse Corp Hiring New Associates (Chicago South of Loop)
Location: chicago
States affected: IL - illinois IN - indiana
Notes:
I will first post the Craig List advertisement: (dated 6/27/2012):
and then the email response I received from this jerk, in an attempt to get me to provide a credit report to them prior to an interview,(big red flag)! NOTE: Their web site is "currently under construction",(another red flag)
_________________________________________________________________________Original Post:

National Warehouse Corp Hiring New Associates (Chicago South of Loop)
Date: 2012-06-27, 2:15PM CDT
Reply to: dkfjj-3104926383@job.craigslist.org
Location: Chicago -South of Loop
Position: Full time only. Mon-Fri Shift starts at 8:30AM
Over Time is available most nights and weekends.

Hourly pay(paid weekly), varies on position. General Warehouse employees start at $14.50/hr.

Training: Each new employee receives a minimum of 2 weeks paid training.
Benefits: All new employees are entitles to paid time off, health insurance and other benefits after 60 days

Openings include, General Warehouse Employees, Dock Spcialists, Shipping clerks, product inventory control, and service tech

We are interviewing right now, so to apply, please reply to this ad.

Thank you

Location: Chicago South of Loop
Compensation: $14.50-$18.00 hourly
Principals only. Recruiters, please don't contact this job poster.
Please, no phone calls about this job!
Please do not contact job poster about other services, products or commercial interests.

PostingID: 3104926383
_______________________________________________________________________

Subsequent response from scammer:


Jeremy Baker
<jeremy@fashfour.com> Fri, Jun 29, 2012 at 9:40 AM
To:

Good news. We want to express our interest in discussing our open position with you in an interview. Currently, there are three candidates, two others and yourself.


The next step of the hiring process is to confirm some information with you before formally setting up an interview. Our company policy requires us to obtain credit reports from any potential new hires, as protection against identity theft and fraud. Be aware that this step of the process is completely free, safe and a poor credit history does not hurt your candidacy for this position, and is simply used to verify that the information in your resume is correct.


Click here to obtain your free credit report. Once you've completed the process you see there, make sure to email myself or our HR department that you've finished this process. We'll be able to check with the company and confirm your completion and we can set you up for the face-to-face right away. Never include any personal information, in any email correspondence, with anyone.


Once you complete this step, we can begin to fill the position right away. Once we receive confirmation of the information, we can get back to you with a time and date.



Thanks for showing interest in our company and we hope to hear back soon.

-------

Jeremy Baker

Office Manager

Fash Four Inc.
Report to the FTC at https://www.ftccomplaintassistant.gov/
Comments
Error! The action you wanted to perform was not successful for some reason, maybe because of a problem with what you input. Please check and try again.
lbj728
Jul 25, 2012
These idiots don't quit -


07/25/2012

These clowns have now sent me an email stating that a credit report is now not required, indicating, just click on a link in the email, (like I am going to do that), what jerks ! (see below):

________________________________________________________

Thanks for sending us your job application. We'd love to bring you on board.

Please fill out our online job application via our secure website. Once you do, you will be scheduled for a face-to-face meeting automatically. The meeting will be with our office manager, and four other candidates, you included.

We'd like to get this started as soon as possible, so please complete the online application today. You will NOT be required to pull a credit score during this process.

Click here now to begin.

Thank you, and we hope to see you soon.

----------------

George Collins

HR Assistant

www.cordeliawares.com

george@cordeliawares.com


FlakeMistress
Jul 25, 2012

Scammers NEVER quit, unfortunately. You'd think they'd learn that it's harder to keep scams going than to keep a REAL job. Plus it's illegal! Jerks.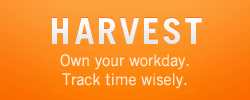 Like Us on Facebook
Login to Your Account
Who's Online
62 guests and 1 member online.
You are an unregistered user or have not logged in. You can register here.