Scammer!
Since: Friday, June 29, 2012
Email Address: smrfsonline
email.smrfs.com
Website URL: http://kindauspice.com.tw/chs/chsnet.html <-- DO NOT CLICK THIS LINK!
Post Title: RE: Important Message : You must sign on in the next 3 days !
Location: portland, OR
States affected: OR - oregon WA - washington
Notes:
Phishing/Spoof Scam.
IP Addess is: 67.222.141.25


From: smrfsonline@email.smrfs.com
To: noodles913@msn.com
Subject: Important Message : You must sign on in the next 3 days !
Date: Fri, 29 Jun 2012 02:28:51 +0300



Important: You must sign on in the next 3 days

Note: This is a copy of the notice we sent to your primary email address.

To confirm your enrollment, you must sign on by Jul 1, 2012.

For your security, your online access is due to expire if you have not signed on by the date above. If you signed up for Bill Pay, your Bill Pay service, including any pending payments or payee information, will also be canceled at that time.

Follow these simple steps to sign on to Chase Online:

1.Click here to Sign On, enter your username and password, and click Go.
2.If you have forgotten your username enter only your password, click the Username Help link and follow the quick, step-by-step instructions.

Once you sign on, you can view your Chase Bank accounts in one secure place, monitor account activity, transfer money, view statements, and much more.

If you have questions, we're available, 24 hours a day, 7 days a week. Please do not reply to this automated email.

Thank you,

Chase Online Customer Service
Report to the FTC at https://www.ftccomplaintassistant.gov/
No comments have been added yet. Be the first!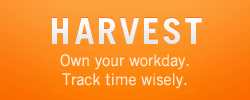 Like Us on Facebook
Login to Your Account
Who's Online
81 guests and 1 member online.
You are an unregistered user or have not logged in. You can register here.