Lee, David
David Lee Consults
Scammer!
Since: Saturday, June 30, 2012
Email Address: dave_lee7
aol.com
Post Title: =?US-ASCII?B?UkVQTFkgQVNBUCBUQzYwNzBDQk4=?=
Location: salem, OR
States affected: OR - oregon
Notes:
Dear Beneficiary,

I hope that this correspondence is received with the urgency and expediency required.

It has come to the notice of the Board of Trustees at the CBN that your present inheritance claims application being
handled by the Remmitting Bank in Nigeria is experiencing some man made irregularities.To this effect,it has become neccesary for the Board of Trustees to invite trained Fund Transfer Specalists from the United States to resolve and regularize your fund release with immediate effect.

We at David Lee Consults have been duly consulted by the CBN Board of Trustees and have been fully informed about how the staff of the remmitting bank have been taking advantage of you by telling you to pay unneccesarily exhorbitant charges which will only make your fund payment a long drawn out process.

Due to this we have decided to step into the process of your fund transfer to enable your funds to be transfered within the soonest possible time you are to get back to us immediatly without needing to pay all the huge sums of monies that are being demanded from you by the remmitting bank.

All proccesses to have your funds paid to you imediately through the CBN's Laison Remmittance Office in Orlando Florida have been initiated to cut out unneccesary costs.You are advised to keep this communication highly confidential as the CBN Board of Trustees have asked us to resolve this fund payment independent of the office of the CBN Gorvernor to identify the the principal participants in this unethical payment procedure.

Furthermore,you are hereby advised to pay no further fees or charges to the Remmitting Bank in Nigeria as they shall no longer be handling your payment process.

We shall await your immedite correspondence with your direct telephone numbers for re-confirmation to to my confidential email address at (dave_lee7@aol.com) so that we may conclude your payment immediately.

Yours Sincerely,

Dr. David Lee.
David Lee Consults c/o CBN.
Report to the FTC at https://www.ftccomplaintassistant.gov/
No comments have been added yet. Be the first!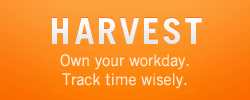 Like Us on Facebook
Login to Your Account
Who's Online
42 guests and 0 registered users online.
You are an unregistered user or have not logged in. You can register here.